SSTM attends 'Story Futures China' International Academic Seminar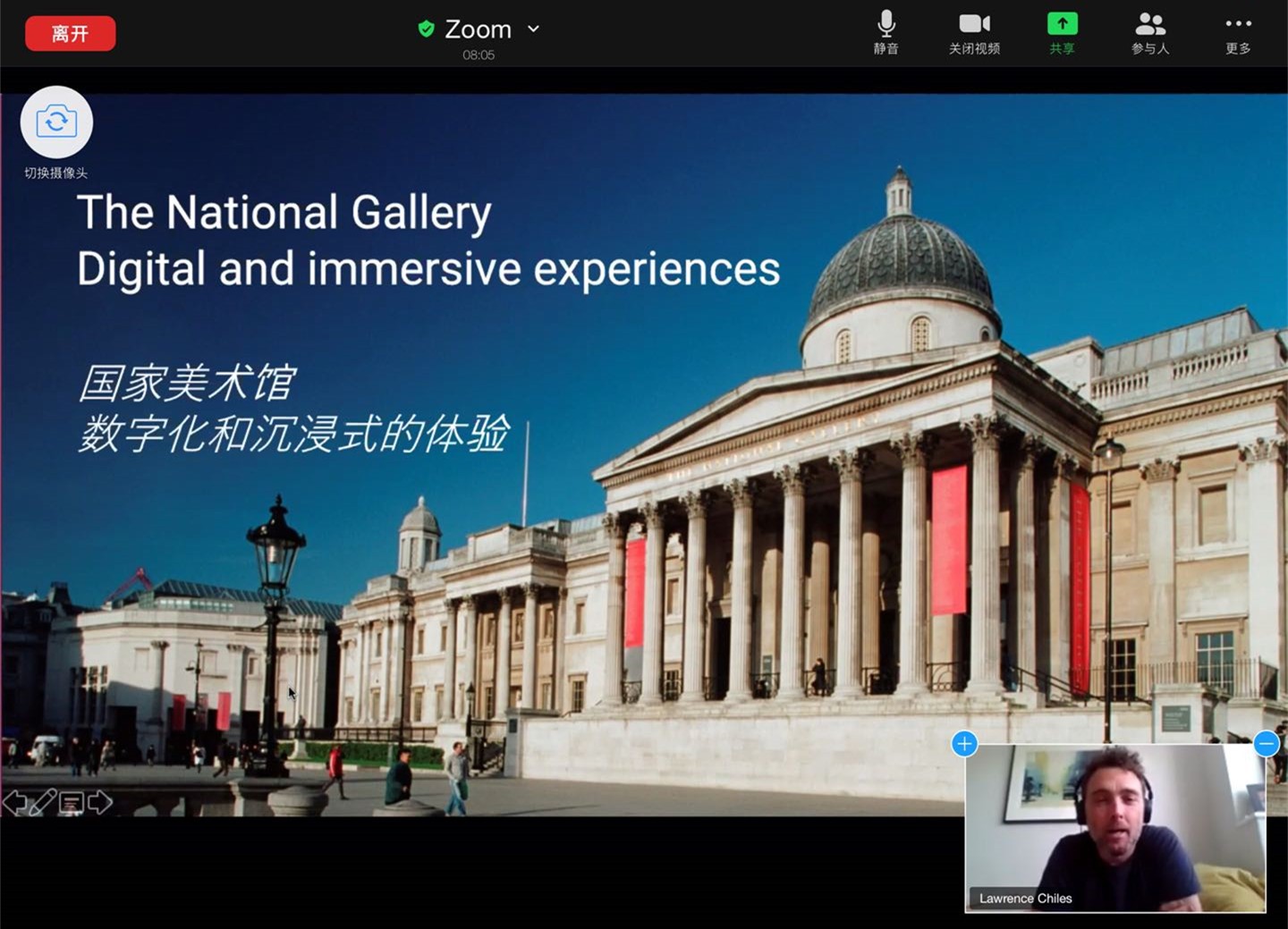 On June 22, the International Academic Seminar themed on "Story Futures China" was held online, where about 26 universities, museums, and innovative enterprises from China and the UK attended the two-day meeting. Zhang Guangbin, president of Shanghai Science & Technology Museum Magazine Office and associate editor of Science Education and Museums attended the seminar.
Set in the project "Story Futures China" proposed by British Arts and Humanities Research Council, the seminar was themed on the applications of interactive and immersive technologies in museums and cultural institutions and aimed at establishing the cooperative partnerships in the joint research of innovation industries between China and the UK. The project has set up the China-UK strategic cooperative framework, which will facilitate the growth of the audience of museums and cultural institutions through the applications of immersive technologies, including Visual Reality (VR), Augmented Reality (AR), Mixed Reality (MR), etc.
Zhang Guangbin, from the perspective of constructing the national model base that combines culture and science, introduced the cluster development model of Shanghai Science & Technology Museum which integrated science, nature, and astronomy. In the panel discussion session, Zhang adopted two cases, the exhibition of "Food's Journey" and the science game development "Creatures' Story in the Yangtze River Delta", to introduce the interactive and immersive exhibitions in Shanghai Science & Technology Museum, and the status quo of the science game platform built by Shanghai Science & Technology Museum with other research institutions and enterprises. At the same time, he also shared the experience of how to pay equal attention to the magazine editing and museum operation, how to propose and participate in academic activities, and how to organize monographic studies and establish journals and communities.