New Problems Salon held a discussion on observation of wildlife protection under the epidemic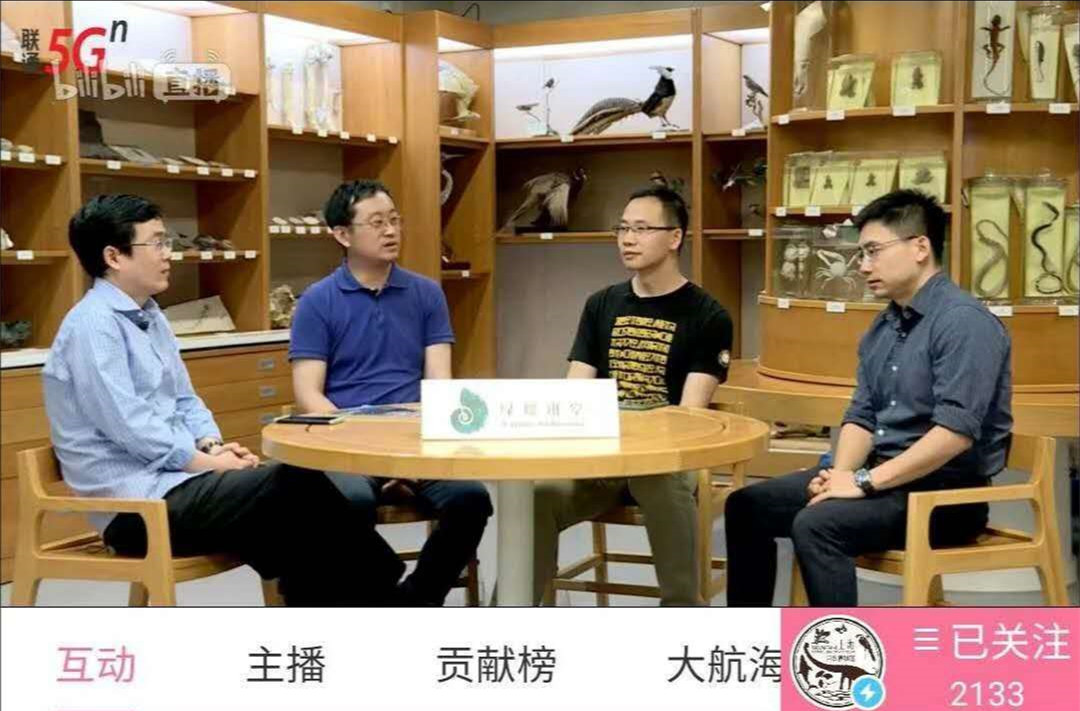 In his report on the work of the government during the Two Sessions, Premier Li Keqiang said that "illegal hunting and trading of wild animals will be severely punished". Many deputies from all over the country brought proposals to Beijing on formulating or amending laws on protecting the wildlife. On May 23, the SNHM held this year's first "Green Snail Lectures · New Problems Salon" online, with the theme of "observation of wildlife protection under the epidemic". The guests were Xie Youhua, director of the Pathogen Biology Department of the School of Basic Medical Sciences, Shanghai Medical College of Fudan University, Wang Fang, researcher of the School of Life Sciences, Fudan University, Zhang Zhitong, Party secretary of Xincun Village, Chongming District, Shanghai, and Ye Shuisong, chief editor of the science new media outlet Intellectuals. Unlike traditional lectures, this "critical thinking" science communication activity covered such dimensions as medicine, biological conservation, management of wildlife protection, and media outlets on science communication.
Xie Youhua gave a speech entitled Human Infectious Diseases and Animals, in which he talked about the negative impact of the epidemic, the zoonotic diseases, the development of vaccines, the scientific management of wild animals, the tracing of the transmission chain, and how to eliminate rumors through cooperation. In his speech entitled How Do We Get Along with Wild Animals under the Epidemic, Wang Fang talked about the relationship between viruses and wild animals, and the relationship between wild animals with viruses and humans from the perspective of a wildlife researcher. Zhang Zhitong and Ye Shuisong explained the measures and actions taken by the government to handle the epidemic and protect the environment from the perspectives of the government and the media, respectively. During the discussion, the guests gave their opinions about issues such as wildlife protection, regulation of city appearance, legislation, and people's daily life, which got many likes from the audience and caused a lively discussion among them online.