The SAM and Shanghai Opera House Jointly Staged the Starry Sky Concert to Celebrate the Opening of the SAM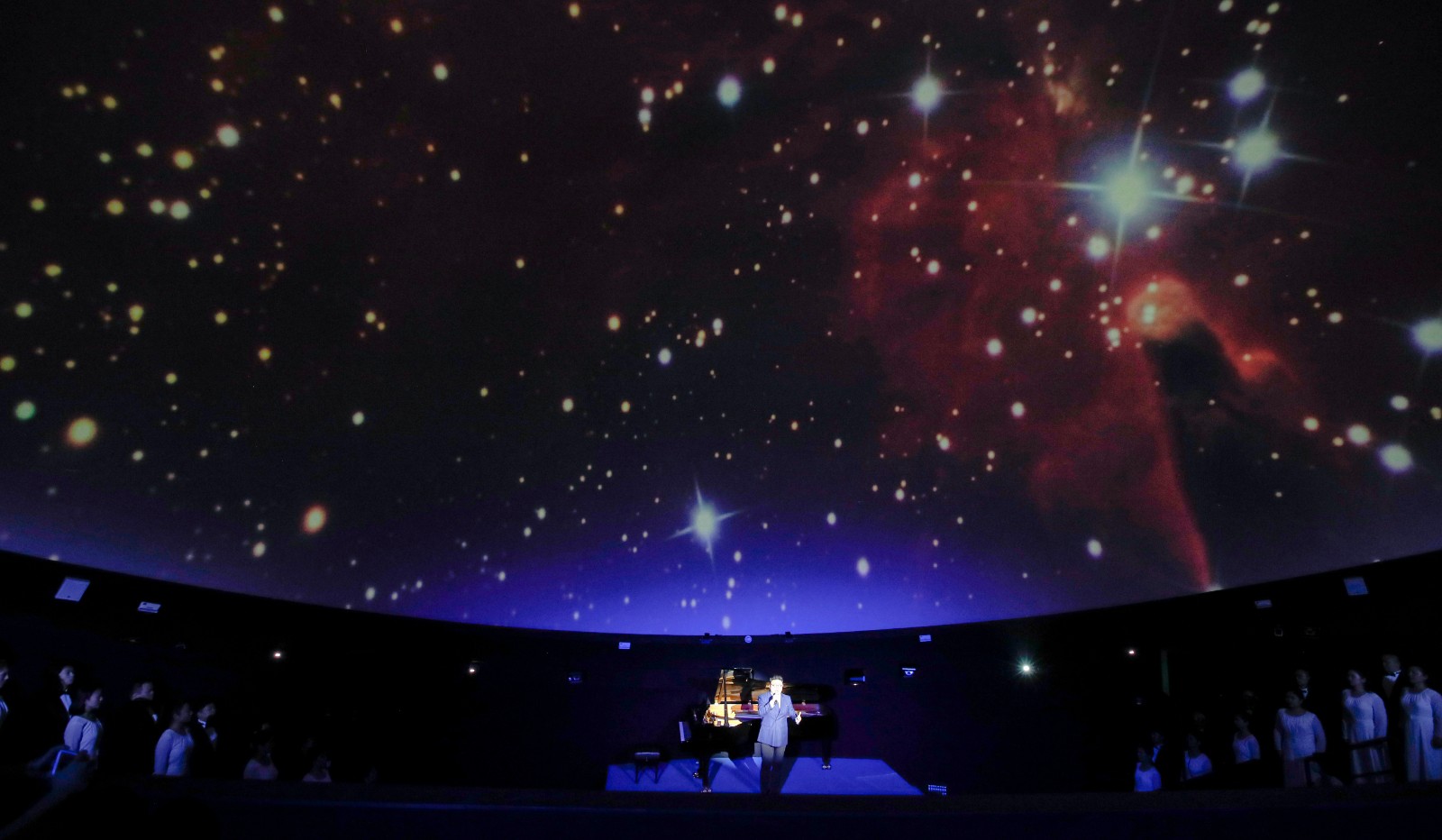 On the morning of July 17, 2021, the Starry Sky Concert jointly held by the SAM and Shanghai Opera House was staged in the Sphere, taking the audience on a journey into the universe. As one of the major events at the opening ceremony of the SAM (a branch of the SSTM), the concert created 360-degree experience through immersive high-definition dome screens, dazzling laser performances and various music performances, making the audiences lose themselves in the music feast under the vast starry sky.
The Starry Sky Concert presented classical music performance, songs and original music created by the SAM. It specially invited conductor Zhang Chengjie, pianist Song Siheng and tenor Han Peng to jointly perform popular classics such as Moonlight and Nessun Dorma and original music such as Boundless Universe and Music Box of the Eight Planets. The eight pieces of musical works are in various forms including electronic music, piano solo, trio and A Cappella, matching well with the exhibition contents in the museum. The dome was used to present elements of the starry sky such as celestial bodies, the Milky Way and the nebula, showing the beauty of astronomy by music and connecting human beings with the universe.