SNHM''s Green Snail''s Stories Channel made its debut by launching the Night at the Museum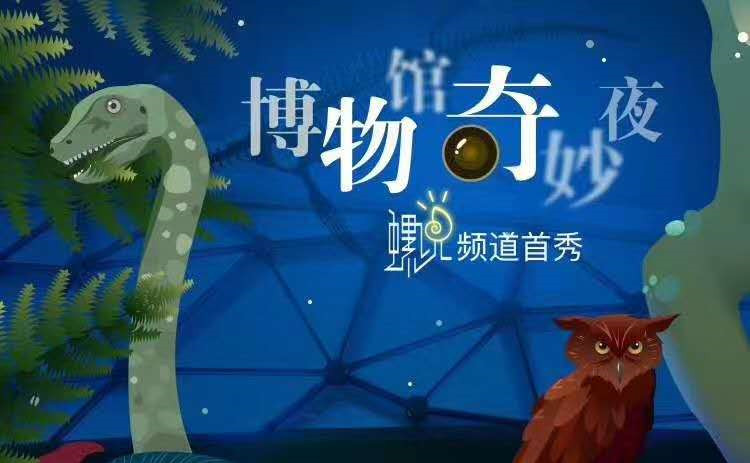 To celebrate the International Museum Day, the Shanghai Natural History Museum (SNHM) worked with bilibili.com to launch a live show called Night at the Museum on the evening of May 18, which was also the first live show of the SNHM's latest video brand Green Snail's Stories Channel. The one-hour show, watched by over 100,000 people, was a success as the audience joined the event with great passion and active interaction.

Because of COVID-19, the SNHM's Night at the Museum, following the Dinosaur Season and the Night of Science - Birds Gathering, was opened to the public online for the first time, and the Green Snail's Stories Channel is a new project launched by the museum. The SNHM got its nickname Green Snail due to its resemblance to a nautilus. The Green Snail's Stories Channel takes on the perspective of the audience and presents original short videos or live shows created by the SNHM staff based on the exhibits and collections in the museum. The campaign aims to promote the concept of natural ecology and help people form the right outlook on natural science.
In the show, the anchors, to solve the problem of "making the specimens in museum come alive", used various technical means such as dubbing, score, performance and augmented reality, and presented the audience with a feast of unique science communication in a mysterious yet interesting way. The exploration route covered the five most popular areas of the SNHM, and the audience learned about the special habits of nocturnal animals through a variety of activities such as the Search for Nocturnal Animals, Courage Challenge in the Skeleton Area, Howling with Wolves, and the Resurrection of Dinosaurs.