Tsinghua Tongfang donated to support science communication and innovation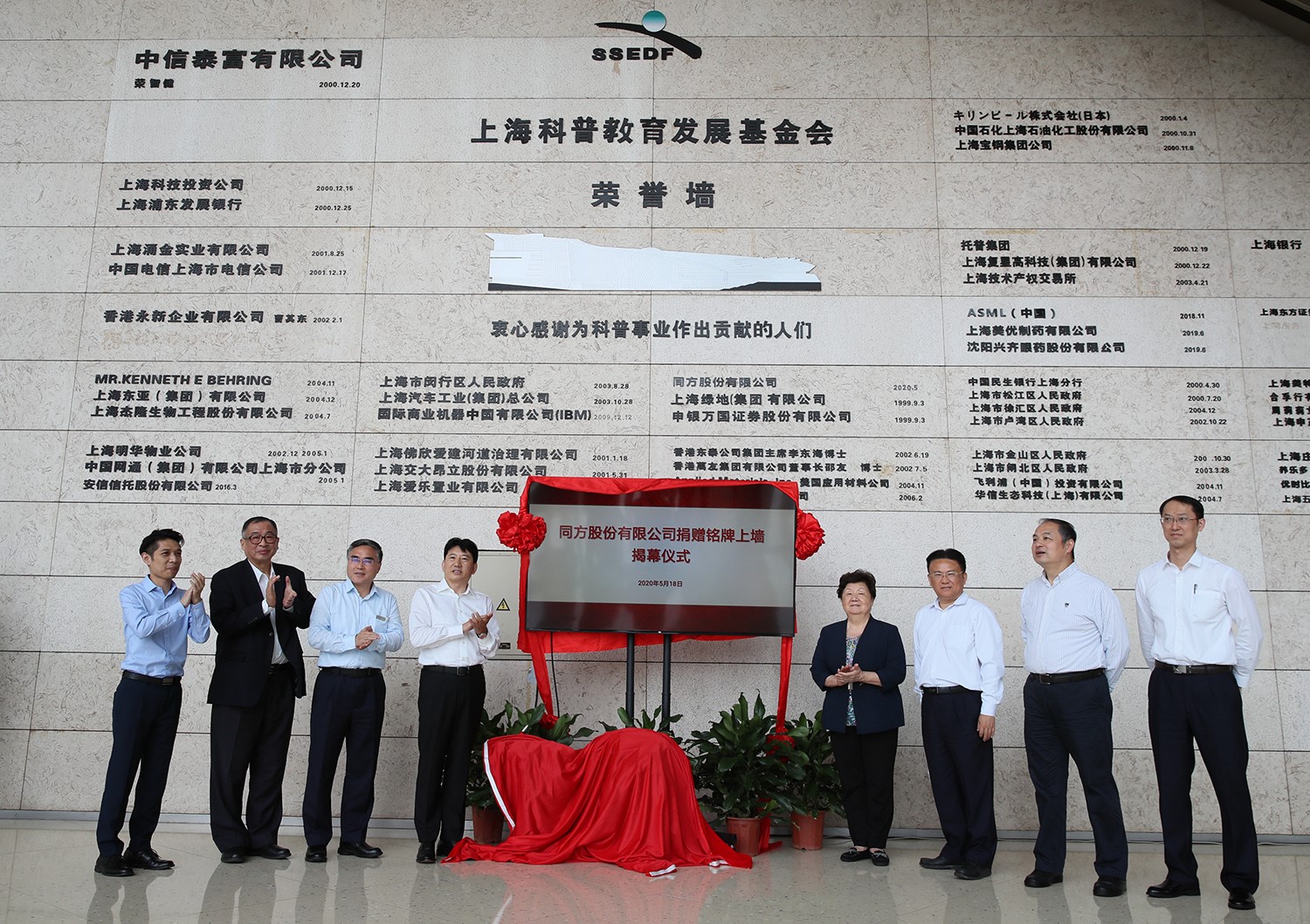 On May 18, the International Museum Day, Tsinghua Tongfang Co., Ltd. donated 1 million yuan to the Shanghai Science Education Development Foundation (SSEDF) to support the charity cause of science communication. A simple but solemn donation ceremony was held at the SSTM.
A state-owned listed company, Tsinghua Tongfang was established with the mission of transforming the scientific and technological achievements of Tsinghua University. Over the years, the company has been sticking to the principle that science and technology should serve society, and engaged itself in carrying out scientific and technological innovation and application and promoting the transformation and upgrading of traditional industries. At the same time, because of its special industry-university-research background and its special association with Tsinghua University, Tsinghua Tongfang has long been committed to the science communication targeted the teenagers. It has held many science and technology innovation competitions in cooperation with the Ministry of Education, the Ministry of Science and Technology and the Central Committee of the Communist Youth League, and has funded various maker institutions to carry out various forms of technology development and application. Sharing the same values and mission with the SSEDF and the SSTM, Tsinghua Tongfang will surely see new vigor and vitality generated from their cooperation on science communication.

The SSEDF and the SSTM have set up an honor wall to thank those who have donated to the cause of science communication. At the end of the ceremony, the officials jointly unveiled the nameplate for the donation of Tsinghua Tongfang Co., Ltd.