Technology to Light Dreams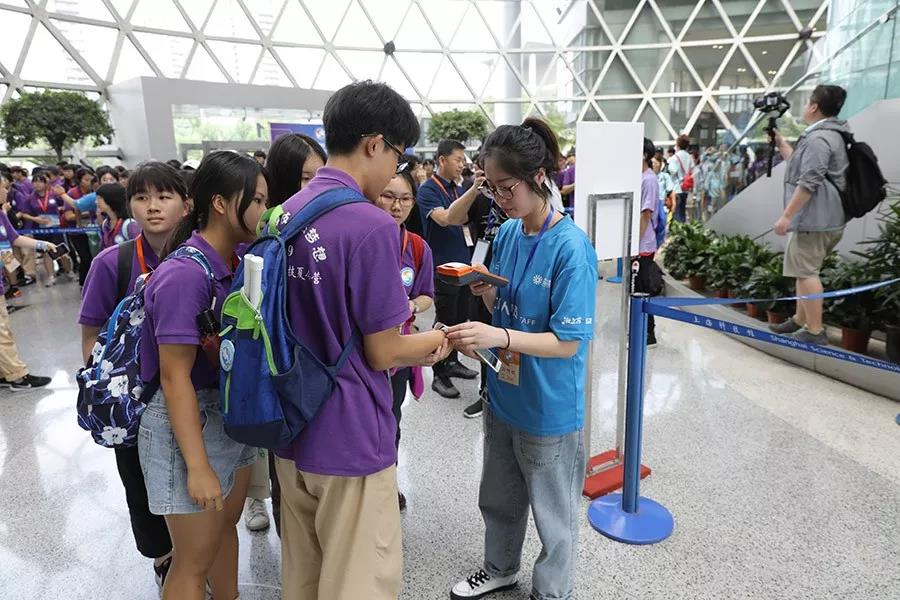 On July 6, nearly 1,100 students from 12 middle schools in Shanghai and 27 in Taiwan gathered at Shanghai Science & Technology Museum to participate in the theme day activity of "Using Technology to Light Dreams – 2019 Shanghai & Taiwan Teenagers Summer Camp of Science and Technology".
The event consists of the Science and Technology Orienteering Competition and a visit to the museum.
The Orienteering Competition used the App of China Coordinates-City Orienteering Challenge developed by Shanghai to select the latest, most amazing and most technologically advanced points in the Shanghai Science & Technology Museum. The students from Shanghai and Taiwan teamed up, worked together in five-person cooperation teams and carried out scientific and technological treasure-seeking activities through combination of sports with science popularization. In the "3D printing world", they unleashed unrestrained imagination to make lifelike printed objects; in the "robotic world", they watched Robot NAO dance and play basketball; in the "Magic Interactive Wall", they opened the time tunnel and had a time travel; in "waste sorting" competition in the "Earth Homeland" exhibition area, they mastered the skills of waste sorting...
On July 7, the students came to the Shanghai Natural History Museum (a branch of Shanghai Science & Technology Museum) to experience the beauty of nature in learning and enhance friendship and understanding through the exchanges and experience.