The SSTM Signed Agreements of Cooperation and Co-construction with the Science and Technology Museums of Yancheng, Jiaxing and Lu'an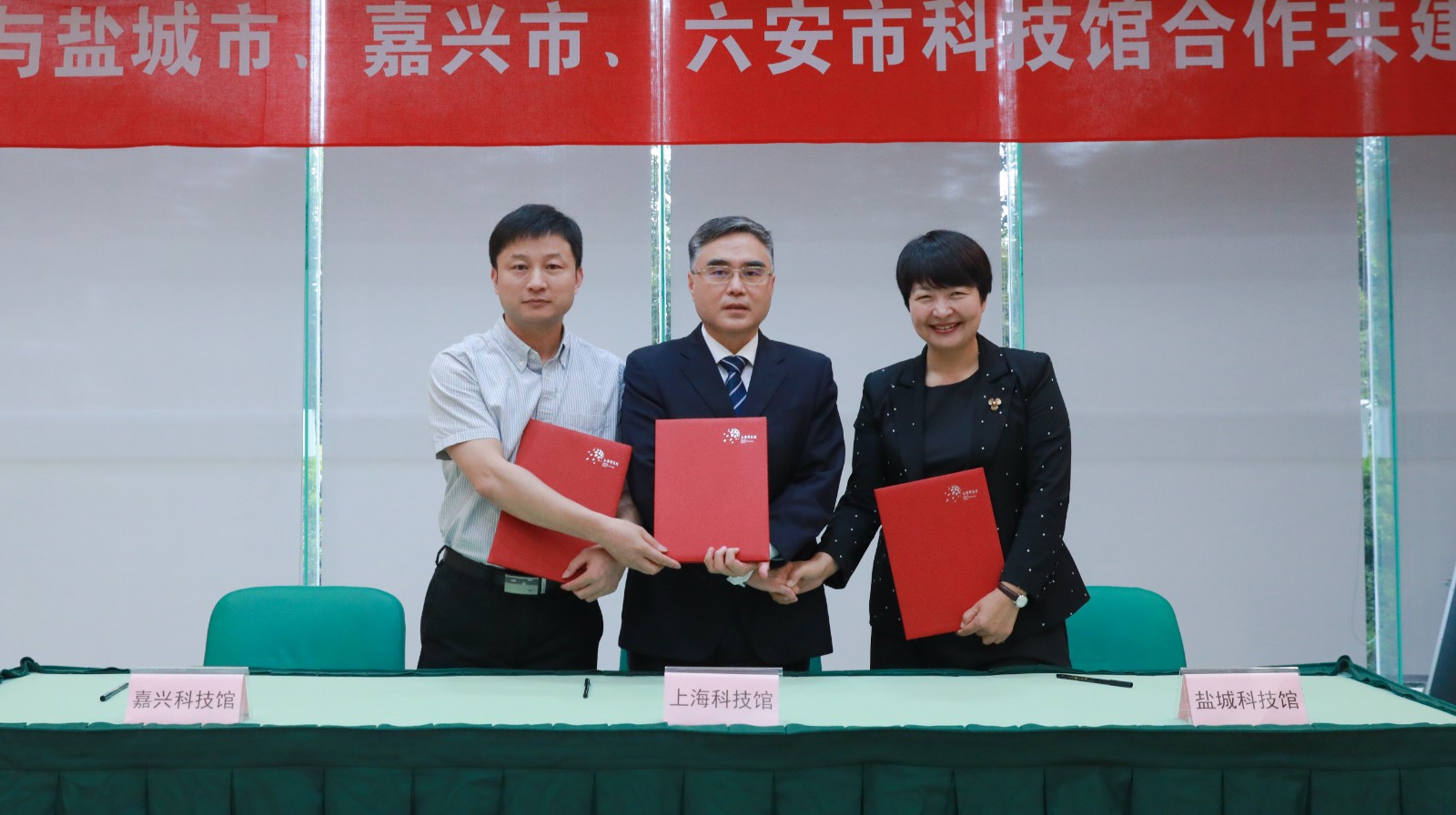 On May 26, 2021, the SSTM successively signed agreements of cooperation and co-construction with three science popularization venues in the red areas of the Yangtze River Delta, i.e., Yancheng Science and Technology Museum in Jiangsu Province, Jiaxing Science and Technology Museum in Zhejiang Province and Lu'an Science and Technology Museum in Anhui Province. The cooperation will focus on six aspects, namely science popularization research, exhibition and education exchanges, exhibition planning, resource sharing, technology research and development and talent training.
The relevant parties will cooperate in science popularization research by providing more opportunities for primary and middle school students to carry out science and technology practice activities, jointly developing research and education courses for science popularization, and conducting science and technology education research and activities for young people. The exhibition and educations personnel of relevant parties will help each other and carry out exchange activities on a regular basis, so as to achieve common improvement in exhibition and education activities, scientific performances and science popularization dramas. The relevant parties will promote cooperation in exhibitions, give priority to the introduction of the SSTM's high-quality exhibitions, share experiences in exhibition organization and planning, and jointly improve the planning of temporary exhibitions. In addition, they will strengthen co-construction and sharing of online digital resources, and actively explore the new media science popularization industry by using emerging technologies to develop science games.