The Special Group Education Activity Launched by SSMT Won the Honor of National Advanced Model and the Best Voluntary Service Project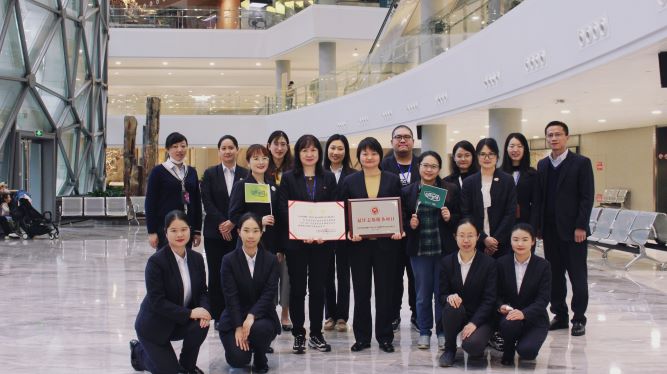 On March 31, 2021, the Publicity Department of the Central Committee of the CPC and Office of the Central Guidance Commission on Building Spiritual Civilization held a teleconference on the work of promoting voluntary services in the Lei Feng (a soldier during the Maoist era who was always ready to help others) spirit in Beijing. During the teleconference, lists of the Most Beautiful Volunteers, the Best Voluntary Service Organizations, the Best Voluntary Service Projects and the Most Beautiful Voluntary Service Communities in 2020 were announced. The "Unimpeded" special group education program of Shanghai Natural History Museum (a branch of SSTM) was selected as the Best Voluntary Service Project, which was the second time that SSTM had won the national honor.
Shanghai Natural History Museum launched the "Unimpeded" special group education program in 2018. According to the needs and characteristics of the five special groups, it carried out customized education activities, including customized visits to exhibition areas, and vivid, interesting hands-on courses, to fully demonstrate its high-quality exhibition and education resources. In order to provide special groups with a better experience, R&D personnel continued to polish the plan, and developed a new one at the end of 2019 according to their physical and mental characteristics, hoping to produce the best results. In 2020, the museum optimized and upgraded the program, and developed the film narration project of the two science popularization films African Show and The Road of Human and the sign language explanation project in the "Shanghai Stories" exhibition area, providing opportunities for the visually impaired crowds to listen to movies and watch sign language explanation, which won praise from special crowds.