Shanghai Natural History Museum Held "YEAH KINDS" Special Activity to Celebrate Children''''s Day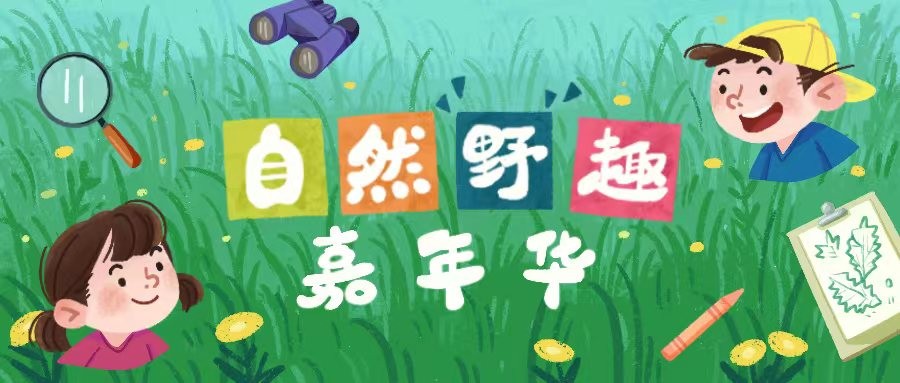 From May 27 to June 1, 2022, Shanghai Natural History Museum, together with China Children's Press & Publication Group and Shanghai Chenshan Botanical Garden, held a "natural" and "wild" carnival-a special activity "YEAH KIDS" to celebrate Children's Day. Led and planned by the Exhibition and Education Center of Shanghai Natural History Museum, this activity aimed to further improve the influence of the original education brand "YEAH KIDS" and encourage parents and children to learn together in the surrounding natural environment.
The "YEAH KIDS" this year focused on outdoor activities. It established an interaction platform for natural education activities, which was characterized by "online-offline connection" and "transfer from theory to practice". Through participating in three types of theme activities, i.e. "children education workshop in the wild", "club for four-season hunters" and the 2nd "children's painting on nature" competition, parents and children knew how to learn through play in nature in the course of observing nature, recording nature, and playing nature.
Focusing on the theme of "how to bring children to have a natural experience", "children education workshop in the wild" invited Shou Haiyang from the Department of Science Popularization and Publicity of Shanghai Chenshan Botanical Garden and Liu Nan, Director of Education and R&D Department of the Exhibition and Education Center of Shanghai Natural History Museum, to jointly serve as keynote speakers for cloud lectures. Focusing on "how to find interest in nature and in the wild", Liu Nan combined theory with practice and introduced the current status, meaning and cases of natural experience for parents. Shou Haiyang made a speech focusing on "appointment with nature" and shared strategies about natural experience with parents and children from a practical point of view. Cloud lectures were broadcast via Bilibili live broadcasting studio and WeChat Channel of Shanghai Natural History Museum, and the cumulative number of online views was 6,384.
The "club for four-season hunters" is a theme-based outdoor experience activity which combines the characteristics of four seasons and is intended for families with 5-6-year-old children. The theme of the 1st activity is "interesting leaves in nature". Parents may download the activity manual by themselves and follow the process to lead their children to observe, touch, discuss and paint plant leaves. In this course, they can understand the various shapes of plant leaves, feel the details of leaves such as the saw tooth, texture and indumentum, so as to cultivate children's skills in perception, observation and expression. This activity was well recognized by parents and children and the number of participants was 810 person-time.
The 2nd " children's painting on nature" focused on the theme of "nature" and aimed to collect artistic works from children and teenagers of 3 to 14 years old. This competition received 164 entries from 8 provinces and cities, including Shanghai, Hebei, Jiangsu, Shandong, Zhejiang, Beijing, Guangdong, and Henan. Based on the scientific nature, interest, artistry and creativity of entries, the review team awarded the excellent award for 10 works. Besides, they added a special award and exhibited and introduced them via WeChat Official Account. Some works are expected to be exhibited in the museum for a long period in order to bring a long-tail effect.
The publicity and promotion of the activity were implemented through articles on WeChat Official Account, WeChat Channel and Bilibili, and the cumulative number of clicks was nearly 24,000 person-time. Shanghai Natural History Museum will continue to exploit new growth points in the social benefits of education brand, and boost the healthy growth and all-round development of children with full enthusiasm, rich practice in popular science and concentrated attention.