Visiting SSTM and SNHM online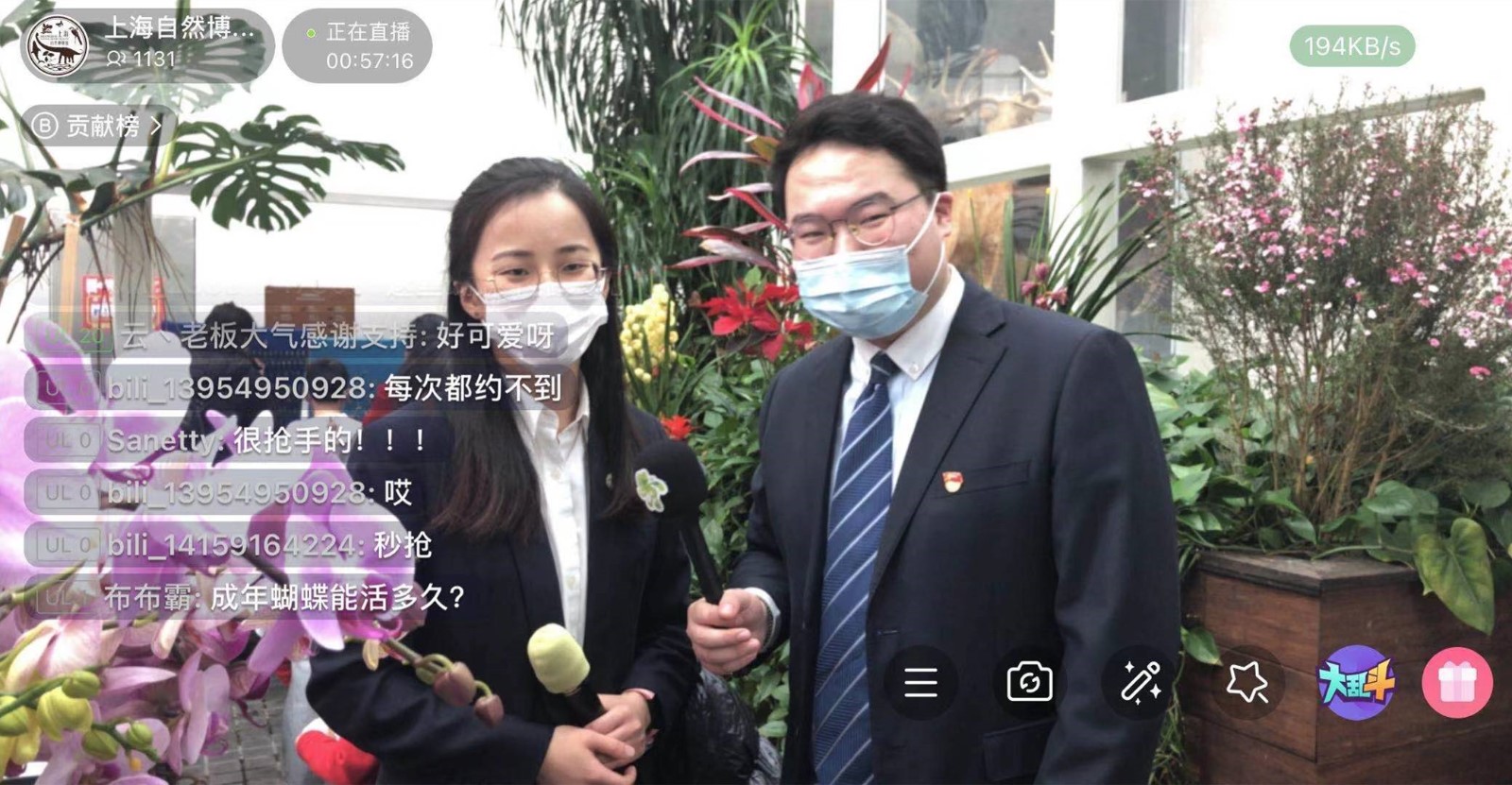 In the Spring Festival of 2021, the SSTM and the Shanghai Natural History Museum (SNHM) launched live webcasts for the Spring Festival, bringing scientific feasts to the Internet. Following the hosts, the audiences went around the museums, listened to the in-depth explanations of experts, and talked freely with the people of the same interest. At the beginning of the year of the ox, they had a heart-warming and knowledge-filled journey online.
The SSTM specially planned the "Visit Science and Technology Museums Online, Let Curiosity Fly" Spring Festival webcast in cooperation with three members of the Science Alliance of Yangtze Delta, including Zhejiang Science and Technology Museum, Anhui Science and Technology Museum, and Nanjing Science and Technology Museum, and with two western museums under the east-west joint development program, namely Xinjiang Science and Technology Museum and Tibet Museum of Natural Science. Five museums worked together and presented the first 7-hour webcast. The SNHM launched the "View SNHM from the First-Person Perspective — Spring Festival Educational Activity Webcast" on the bilibili.com. The webcast lasted two hours every day from the third day of the lunar year to the sixth, one hour in the morning and one in the afternoon, leading netizens to explore the SNHM. The online visit of museums is becoming a new fashion. The two museums will continue to explore new modes of scientific communication and start more interesting scientific journeys for the public.