The Display Team of Shanghai Astronomy Museum Moves to Lingang to Advance Construction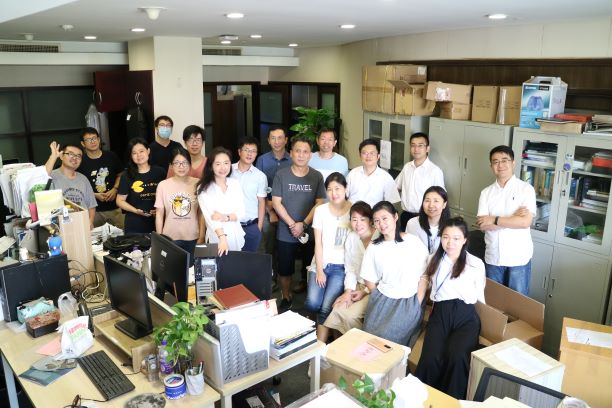 In order to further advance the construction of the project and carry out operational preparations in a more comprehensive manner, the construction headquarters of the Shanghai Astronomy Museum moved to the Lingang construction site on September 5, 2020, as the construction of the museum entered the final leg.
As early as March this year when the COVID-19 epidemic had not abated, some staff of the construction headquarters had already gone to work on the construction site. As the project proceeds, the number and frequency of the construction headquarters staff to the construction site have been on the rise. By August, the general contract of the exhibition project decoration and exhibition and most subcontracting of items and exhibits had passed the in-depth design review, and model section 1.0 (the space-time and gravity theme areas of the universe exhibition area) had basically achieved the display effect.
Subsequently, the construction of the display project will come into full swing. The exhibition arrangement of model section 2.0 (homeland exhibition area, flying Apsaras theme area of the journey exhibition area) is picking up the pace, and preparations for various operations are very urgent. The critical period for the construction of the Shanghai Astronomy Museum has arrived ahead of schedule. Therefore, all staff have moved to the construction site to work together with one will for the successful completion of the project.