Shanghai Science and Technology Museum Enters Digital Economy Industry to Accelerate the Empowerment of Science Popularization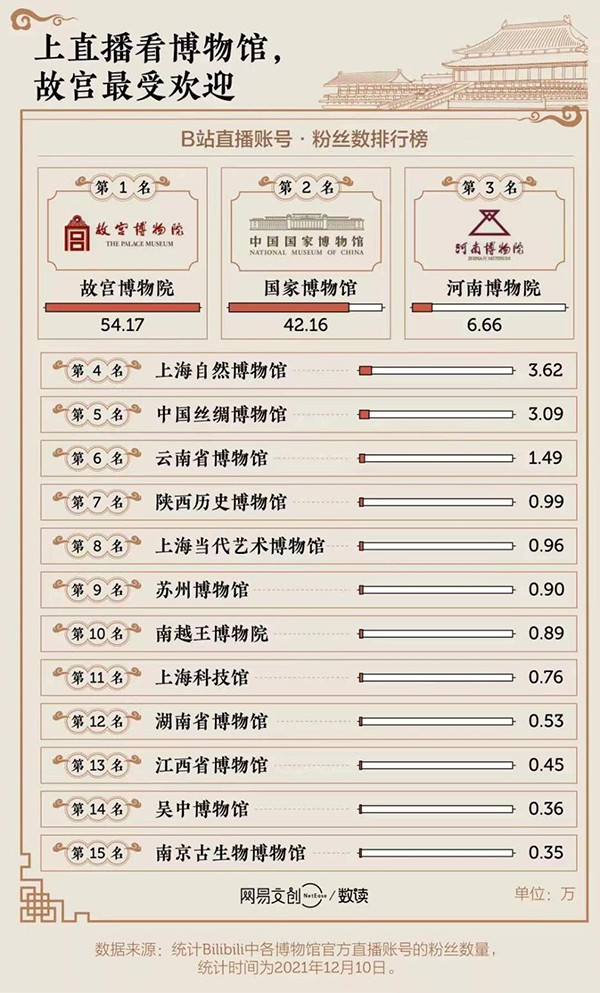 The Shanghai Natural History Museum ranked fourth in the live-streaming museums with 36,200 fans at the end of 2021, according to NetEase Cultural Creativity.
In the context of COVID-19 prevention and control, the branches of the Shanghai Science and Technology Museum have made the digital transformation in new media platforms such as online museums, bilibili, WeChat official accounts, and TikTok China in terms of collection conservation, display education, science popularization, and cultural creation to serve online users. To meet the audience's demand for online science popularization, the Shanghai Science and Technology Museum has made great efforts to promote its digital transformation and opened an account in bilibili to conduct science popularization by the online exhibition, online live broadcast, and short videos. The official account on bilibili has been uploaded with many contents of science popularization, allowing viewers to watch the exhibition and live broadcast at home.