The SSTM participates in the 2020 special popular science aid program for Tibet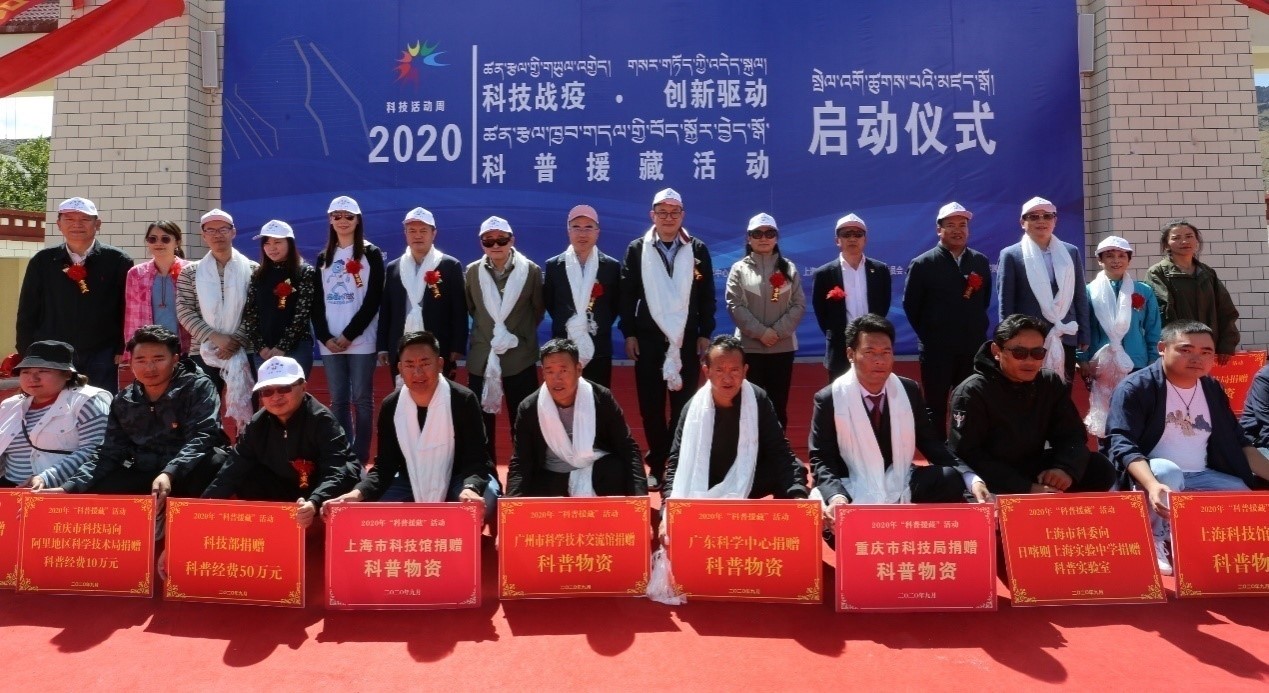 From September 14 to 20, 2020, a popular science team of the Shanghai science & technology system composed of the Science and Technology Commission of Shanghai Municipality, the Shanghai Pudong Commission of Science &Technology and Economy & Information, the Chinese Academy of Sciences Shanghai Branch, the Shanghai Science & Technology Museum (SSTM) and many domestic science popularization units were jointly invited to participate in a major model project of the 2020 National Science and Technology Week of the Ministry of Science and Technology–a special popular science aid program for Tibet. Wang Xiaoming, Curator of the SSTM and his group of 6 people participated in the event.
During this journey from 2,950 meters to 5,190 meters above sea level, they walked through different vegetation zones, and into primary and secondary schools, universities, rural communities and museums. In order to bring the best quality science education resources to the Tibetan people, especially the youth, the team members overcame difficulties and go deep into the hinterland of Tibetan areas. They traveled more than 1,840 kilometers in 5 days, through 2 cities and 4 districts and counties, to 1 scientific research observatory, 3 primary and middle schools, 1 university, and 1 museum, and held 2 symposiums, 1 special report, 5 DIY activities, 10 science experiment performances, and 1 popular science lecture, receiving nearly 1,000 visitors on site.