Special night sessions for medical workers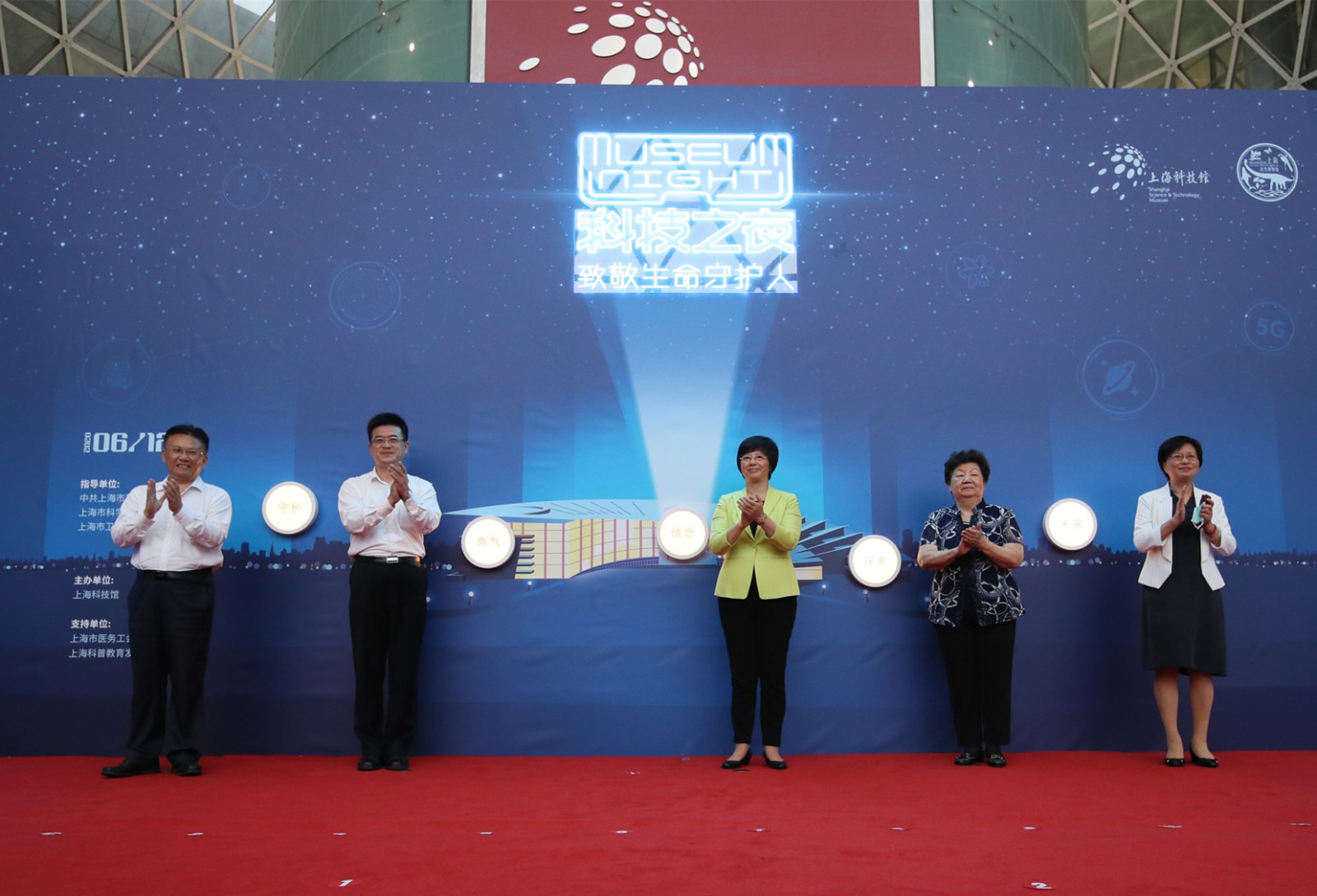 On June 12 and 13, a feast combining science and arts was provided to the public in Shanghai Science & Technology Museum and Shanghai Natural History Museum respectively during the first "Shanghai Nightlife Festival".
In the fight against the COVID-19 epidemic, the medical workers gave up precious time with their families, charging forward into the danger and dedicating themselves to the battle. In order to express the highest respect to their contribution to the epidemic prevention and control, Shanghai Science & Technology Museum held special public benefit session themed on "Tribute to the Life Protectors", aiming at paying back to their efforts and encouraging frontline medical workers, under the guidance of Shanghai Science & Technology Committee of the CPC, Shanghai Municipal Science & Technology Commission, and Shanghai Municipal Health Commission, with the support of Shanghai Municipal Medical Labor Union and Shanghai Science Education Fund. This two-day session invited more than 2,000 front-line medical workers, who went straight to Wuhan or bravely fought for Shanghai, together with their family members. The activities provided the conditions for deepening the relationships between the parents and their children, learning knowledge while having fun in games.
On June 12, the special night session was held at Shanghai Science & Technology Museum, where four selected visiting routes were provided for the medical workers and their children; the families could choose the corresponding route according to the age of the children. The fine collection contained on the first basement floor of the museum, which had been hardly opened to the public, was unfolded before the guests' eyes; The artificial intelligence robot "A" attracted a group of guests; The magical fantasy play, "The Bough of Whales", focusing on marine ecology, human civilization, and artificial intelligence, was performed to the guests.
On June 13, the natural night session at Shanghai Natural History Museum prepared 25 activities for the medical workers, including "experts' guidance for the specimens" at night and the young researchers' of ichthyology, ornithology, and mammal domains introducing the popular science in detail to the guests. Since the 15th Cultural and Natural Heritage Day fell on that day, the museum planned a special series of activities, called "Natural Handicraft Workshop: Bring Nature Home". The opera singers of Shanghai Opera House also performed "We Are Together" (《我们在一起》) and "Nessun Dorma" (《今夜无人入睡》) and other songs, which made the guests stay and gaze.