SSTM held an expert consultation meeting for the 14th Five-Year planning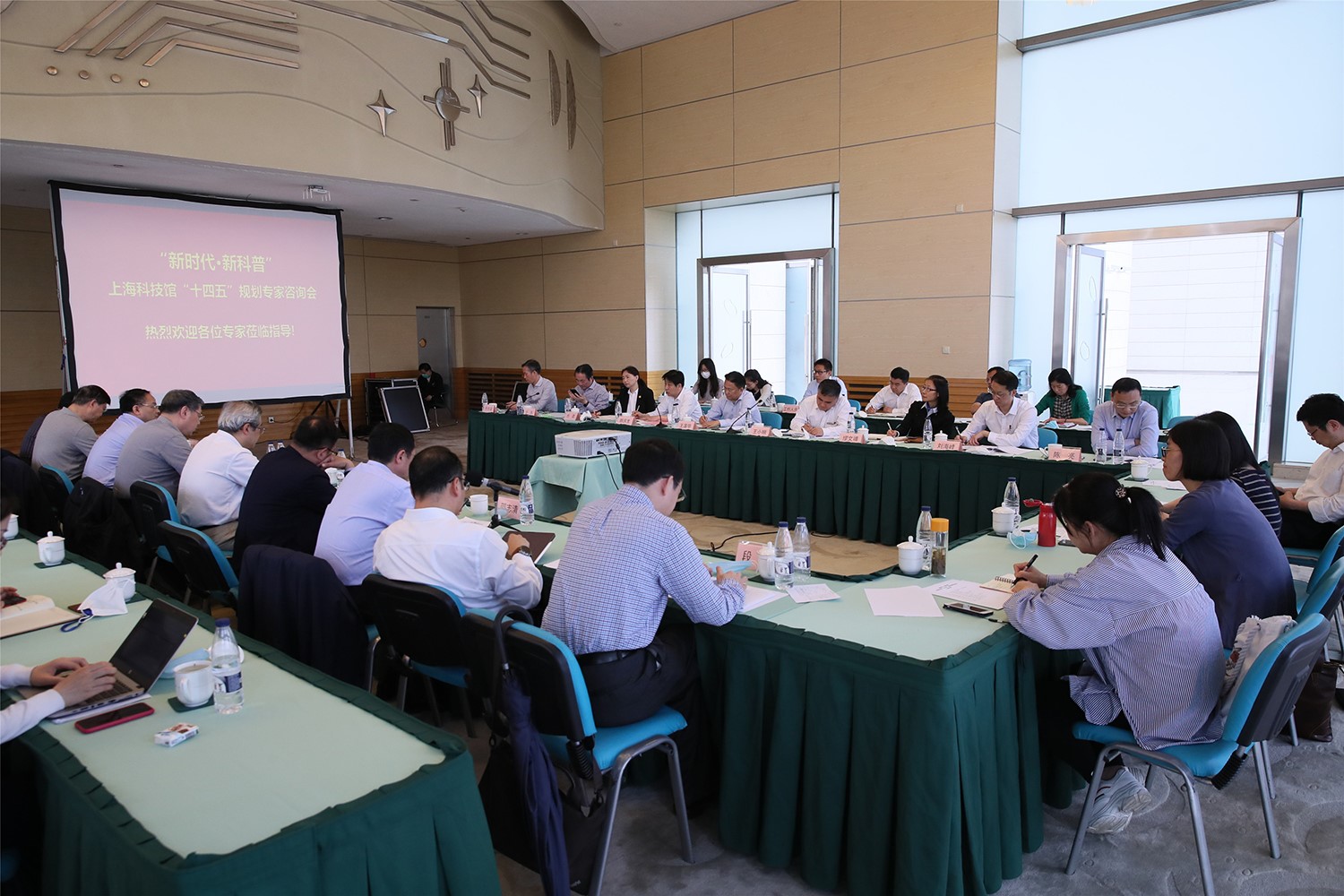 To identify the major strategic direction for the SSTM during the 14th Five-Year Plan period and come up with ideas for the 14th Five-Year planning of the museum, the SSTM held an expert consultation meeting for its 14th Five-Year planning entitled "New Era • New Science Communication" on the afternoon of May 16. The experts offered comprehensive analyses of the opportunities and challenges facing the SSTM during the 14th Five-Year Plan period, and give their insights into the SSTM's strategic positioning, the construction of its R&D capability, the improvement in its ability to conduct scientific communication, the innovation in the ways of exhibitions and displays, the improvement in the quality of collections and in its international influence and industry leading position in the new era. The discussion was so lively that new ideas kept coming out.
The SSTM should find its target and positioning during the 14th Five-Year Plan based on its current position. The experts agreed that the SSTM should strive to achieve the goal of being "one of the world's best museum clusters". The unity of the three museums, i.e., the SSTM, the SNHM, and the SAM (Shanghai Astronomy Museum), is a challenge posed by the times, and we need to envisage scientific development against the bigger backdrop of global competition, the development of China, and the construction of Shanghai. To meet the needs of China's innovation development strategy and Shanghai's urban construction, we should innovate the content and means of scientific research and science communication. To match Shanghai's status as an outstanding global city, we should be irreplaceable in the key technologies and key fields supporting the development of the museum, engage ourselves in international industry governance on behalf of China, and showcase the Chinese characteristics and Shanghai culture in the new era.
Based on the experts' suggestions, during the 14th Five-Year Plan, the SSTM will follow the principle of "scientific and technological innovation and science communication going hand in hand", develop as a combination of "science center + museum", be geared to the needs of the public, the world and the future, display the features of a cluster made up of three museums, strengthen the two major foundations of "science education" and "science communication", apply cutting-edge technology, integrate culture and arts, and keep reinforcing its soft power in such areas as exhibition, education, and collection, thereby becoming a global highland for science education and research and development, a cradle for China's science and technology activities, an exhibition center for science and technology milestone events, an off-campus education base and a platform of lifelong education for all.