SSTM's National Virus Science Popularization Exhibition Tour Chose Tibet as the First Stop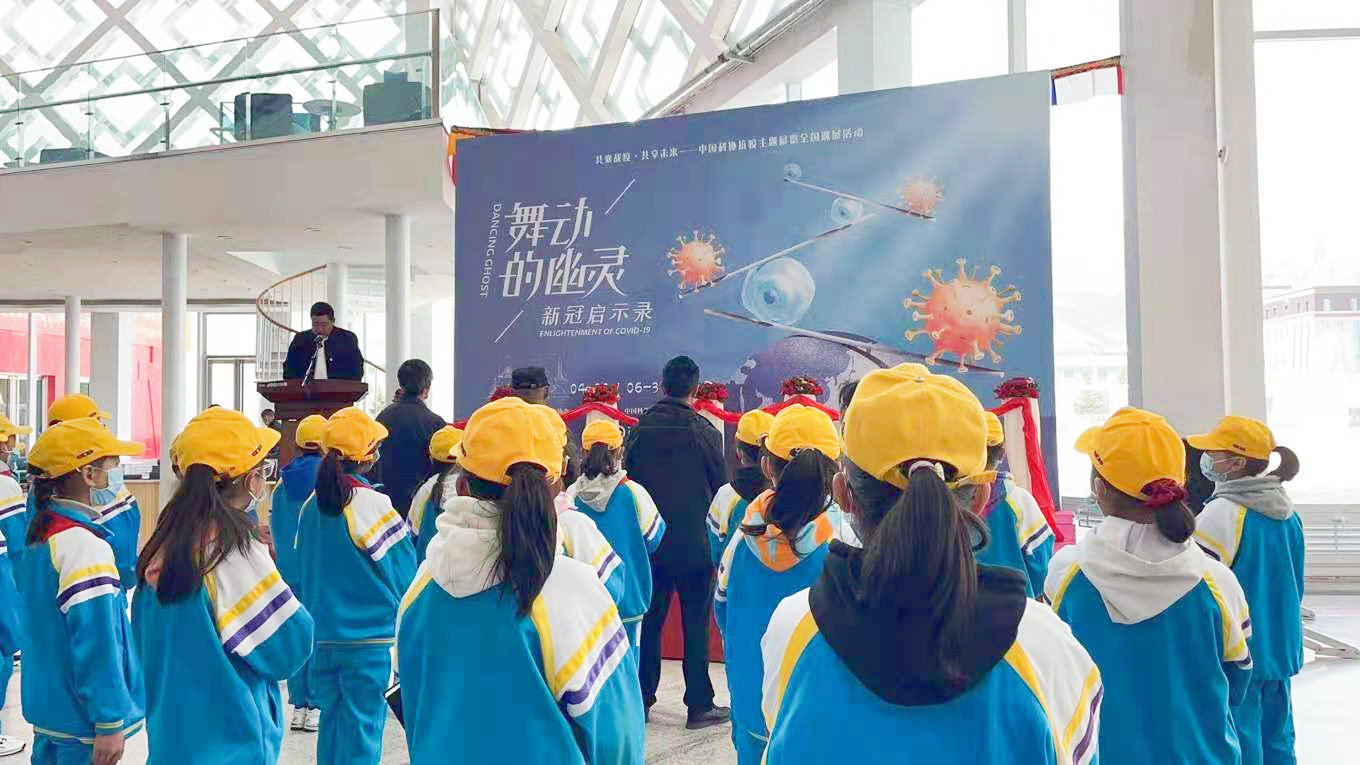 On April 30, 2021, the SSTM's original exhibition "Dancing Ghost: Enlightenment of COVID-19" virus science popularization exhibition was opened at Tibet Museum of Natural Science, kicking off the national exhibition tour, which would last for a year. Tibet is the first stop, and the exhibition will be held in Wuhan, Nanjing and other places later. Through the exhibition tour, SSTM aims to bring advanced concepts of science popularization exhibition planning and excellent science popularization exhibitions to the central and western regions, and join hands with science popularization venues in these regions in contributing to pandemic prevention and control nationwide, and building a anti-pandemic great wall via science popularization.
In July 2020, the first exhibition of "Dancing Ghost: Enlightenment of COVID-19" was specially named "A Shared Destiny, Fight Together Against Pandemic Threats - Since and Technology for Better Health" according to characteristics of anti-pandemic situations at home and abroad. It was open to the public for free at SSTM. It shared the abbreviated contents to more than ten science popularization venues in the Yangtze River Delta, participated in the third CIIE and received warm responses from all walks of life. The exhibition was included in the Excellent Exhibitions of Museums in Shanghai in 2020, and its poster was selected as one of the Top 100 Posters of Chinese Museums.
SSTM's exhibition planning team have kept pace with the times in the tour, and actively responded to the overall deployment of COVID-19 vaccination according to new situations in pandemic prevention and control. They added a slogan calling on people to get vaccinated in the exhibition, upgraded the holographic image display of virus-shaped glass art exhibits, and transformed and improved the electromechanical interactive exhibit "sneeze simulator".