Practice of Scientific and Technological Innovation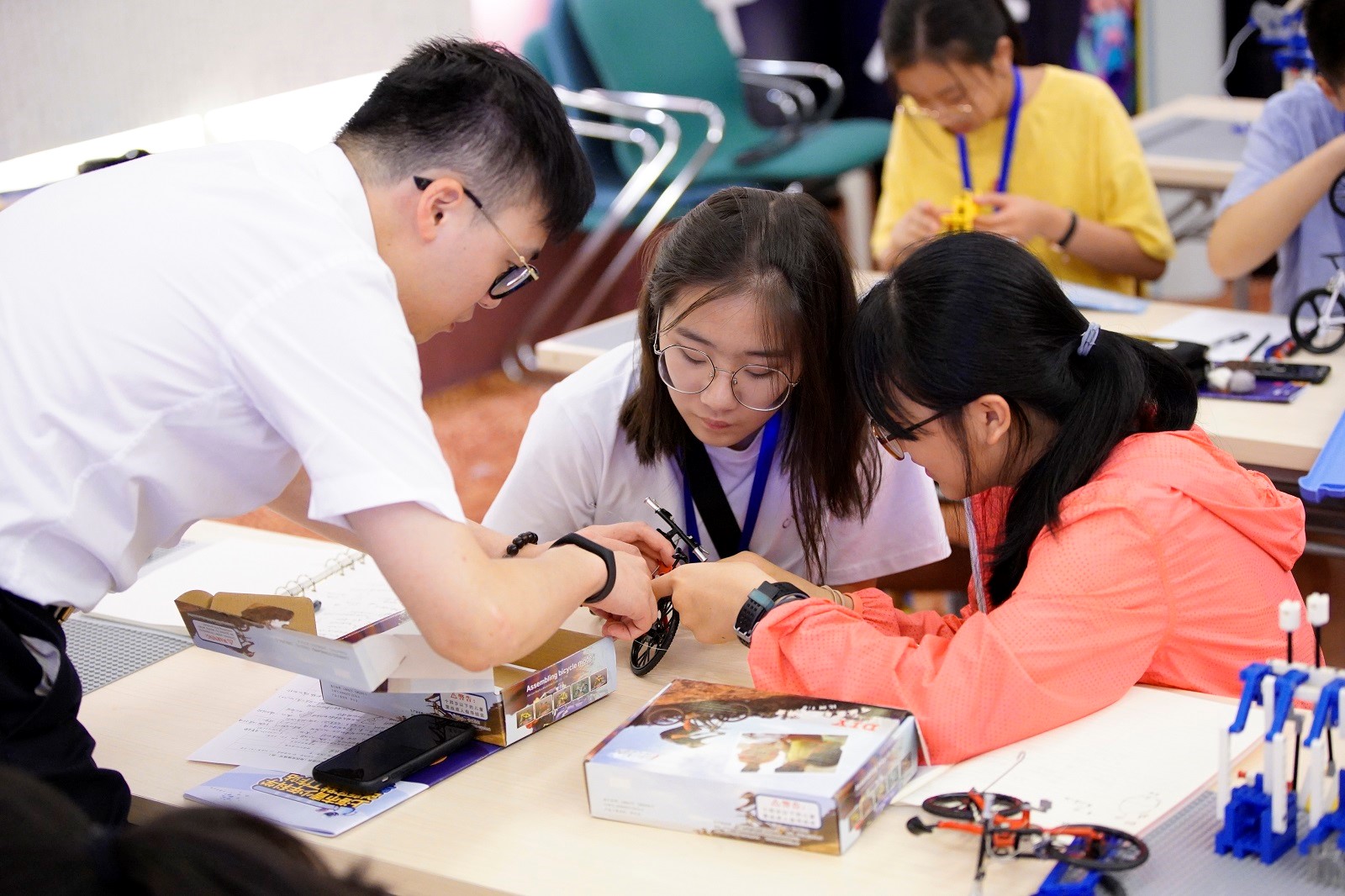 In August, Shanghai Science & Technology Museum "Youth Science and Technology Innovation Practice Workstation" kicked off!
Shanghai Science & Technology Museum "Youth Science and Technology Innovation Practice Workstation" is one of the 30 youth science and technology innovation practice workstations in Shanghai under the guidance of Shanghai Municipal Science and Technology Commission, Shanghai Municipal Education Commission, Shanghai Science and Arts Center and Shanghai Science Popularity Promotion Center, and of the three innovation practice workstations for students from primary and secondary schools.
The workstation relied on rich exhibition education resources and collaborated with external experts to optimize the curriculum. Themed "technology and people", it focused on three popular fields, namely, aerospace engineering, artificial intelligence and mechanical engineering, and organized students to carry out research micro topics.
The course of "Earth Guardian" aimed to expand students' aerospace knowledge, inspire their design thinking, cultivate scientific interests, and develop research habits. It adopted the form of knowledge learning + hands-on practice + group cooperation and helped students complete scientific exploration into the satellite field within 20 class hours. In the end, students identified four themes in groups, including discussions and solutions to space environmental effect satellites, Mars exploration satellites, space environmental guards, and Titan exploration satellites, which were presented through hand-made models and posters.
The course of "Approaching the World of Artificial Intelligence" helped students learn about the development and application of basic software and key chips in China's military and aerospace fields by visiting the backbone research institute of embedded computer science and product research and development. After gaining a preliminary understanding of AI's impact on social development, they began to think about and discuss practical problems in life. According to their interests, students were divided into four groups, i.e. speech recognition, face recognition, smart home, and self-driving. They learned to use programming techniques to solve practical problems and then made a presentation and report.
The course of "Cultivation of Small Craftsmen" fell into four parts, i.e. "learning in playing", "truth exploration through practice", "cultural exploration" and "explanation of achievements". Through studying ancient Chinese and Western mechanical theories, students use materials to restore Da Vinci's classic flapping wing structure; through making simulated bicycle by themselves, they understood the chain drive principle and brake structure of bicycle. Students worked as different groups and used the combination of different machines such as gears, pulleys, sprockets, levers, worm gears, etc. to design and make mechanical linkage devices, and finally identified the four presentation themes, i.e. shield tunneling machine, flying bird car, versatile track and crane forklift.