Easing Anxiety via Cloud Streaming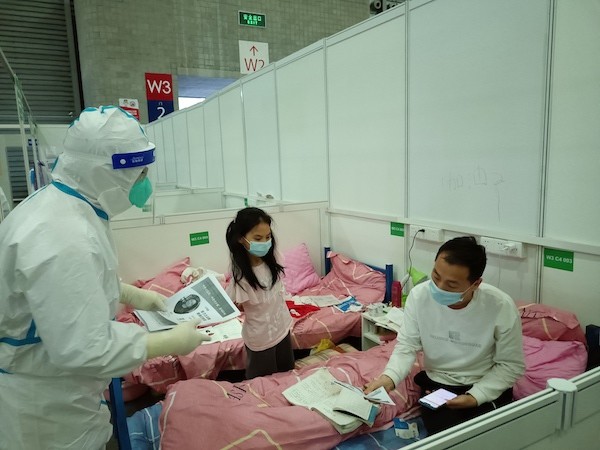 On May 7, 2022, the "Science Popularization at Home and Mobile Module Hospitals" lecture organized by Shanghai Science and Technology Museum and Xinmin Evening News was on air on many platforms. Psychological therapist Li Li, winner of the first prize at the National Science Popularization Ability Competition for Young Doctors and deputy chief of the Mental Health Promotion Section of Shanghai Mental Health Center, gave a lecture under the title of "Online Course Facilitating Parent-Child Communication" to help to ease the tension between parents and children.
Children away from schools and studying at home for nearly two months are under invisible mental stress. Li Li reminded parents that company works better than supervision, and suggested that they could try to get along with children from the perspective of classmates and try the "morning and evening parent-child communication method", meaning chatting with their children in the morning and playing games with them in the evening, to let the children feel being in a harmonious family atmosphere. When children make mistakes or perform unsatisfactorily, parents could resort to the "sandwich" criticizing method. On the first layer, parents should recognize, affirm and appreciate their children's strengths and positive attributes. On the second layer, parents could give suggestions, criticize their children or express different opinions, but they should avoid labelling or abusing. On the third layer, parents should let their children feel being encouraged, supported and that they are hopeful.
In addition, Li Li suggested the orange kneading method, hand and brain relaxation exercises and the "shooting four birds with one shot" game to child