2021 Summer Lvluo Camp Started in Shanghai Natural History Museum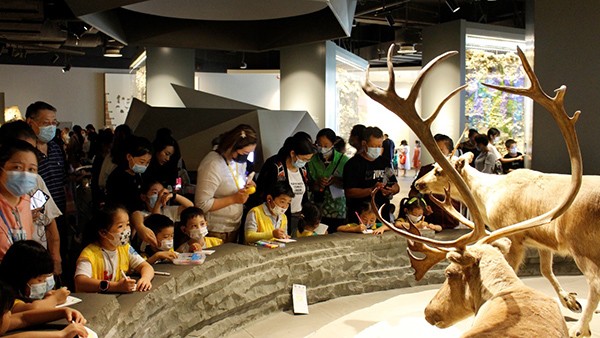 From July 20 to 30, 2021, the 2021 Summer Lvluo Camp of Shanghai Natural History Museum was officially launched in the Discovery Center. To celebrate the 100th anniversary of the founding of the Communist Party of China, with the core theme of "Learning Scientific Knowledge and Inheriting Scientific Spirit", the summer camp was held in batches in accordance with four age groups including parent-child activities for students of kindergartens, parent-child activities for lower-grade students of primary schools, activities for upper-grade students of primary schools and activities for junior high school students, so as to fulfill the needs of children of different ages as much as possible. After screening, a total of 110 people successfully signed up and participated in the activities.
The abundant specimen exhibits were regarded as the exhibition advantages of Shanghai Natural History Museum. Based on this, the summer camp not only selected the popular exploration courses in the Discovery Center, but also applied the newly developed tour route with the theme of "Wild Children" especially for parent-child visits, so that participants could successfully complete the activities in combination with the specimens in the exhibition area. Obviously, the responsibility of science popularization workers lied in cultivating citizens' scientific spirit through the dissemination of scientific knowledge. Consequently, on the one hand, the summer camp incorporated science teachers who gave interactive speeches for children to preach the Chinese scientist spirit. On the other hand, the participants could also share their favorite Chinese scientists.