Nature in Paper Appeared in the Fourth Member Works Salon of Shanghai Science Writers Association in 2022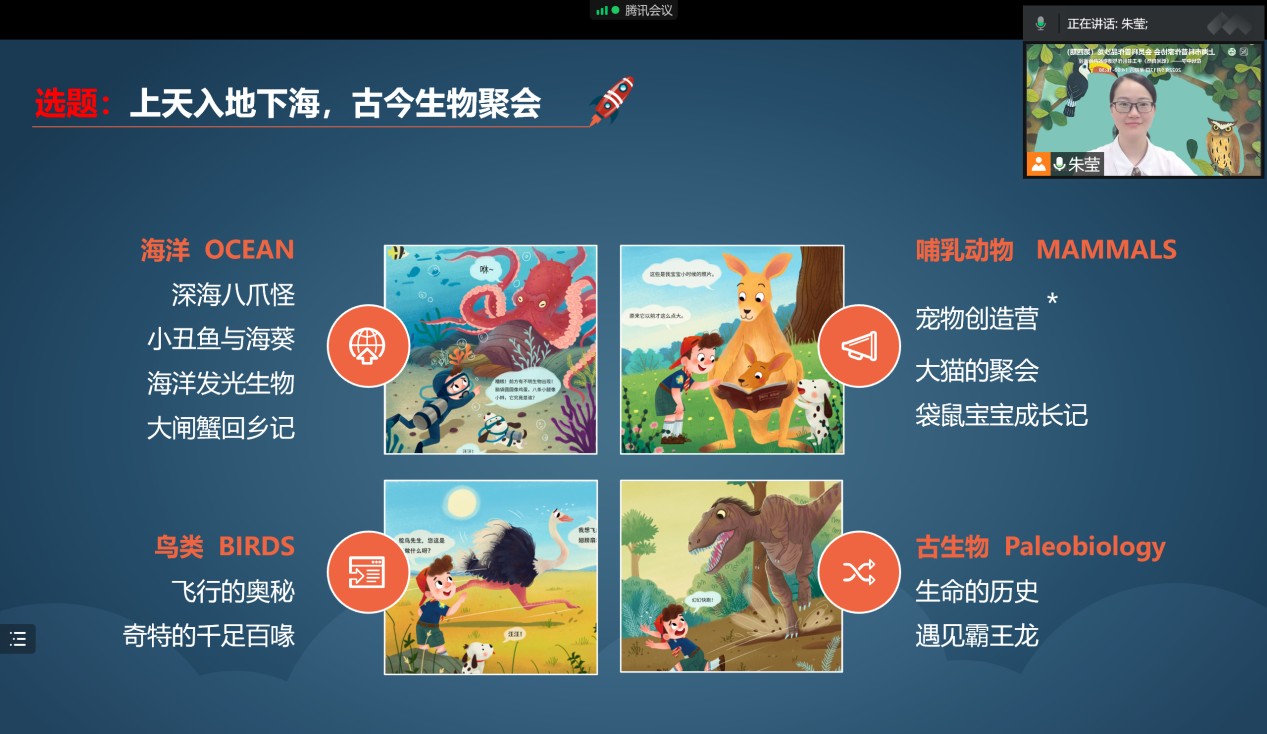 On September 17, 2022, the fourth session of the Shanghai Science Writers Association members' popular science works salon was held online. The salon is themed by "Learning by Playing -- A New Approach to Handmade Book Creation and Museum Education of Nature in Paper". The main creative team of the original parent-child science popularization handmade book Nature in Paper of Shanghai Natural History Museum was invited as a guest.
On the basis of selecting popular educational activities and classic exhibits in the Museum, a series of original paper toys for parent-child DIY, and a handmade picture book characterized by scientific, interesting, educational, artistic and interactive properties have been created with adventure stories and scientific knowledge for Nature in Paper, so as to expand children's imagination, support children's free creation, cultivate children's practical ability, and improve effective communication between parents and children, thereby satisfying the audience's desire to "take the museum home".
As a popular science work that readers can make and explore with their own hands, Nature in Paper consists of four parts: comic book, hand drawing paper, surprise material package, and museum treasure hunting map. Children and teenagers can use the drawings, accessories and common objects in life that are attached to the book to turn waste into treasure under guidance and create 11 kinds of "paper" creatures, and even use imagination to apply the "mechanism" principle to other handicrafts. They can also use the treasure map to find living and paleontological specimens and models corresponding to "paper" creatures in the ten permanent exhibition areas of the Museum and learn about the education courses in the Museum with the same theme through the QR codes in the picture books.