ASML China and Shanghai Science Education Development Foundation Jointly Hold a Donation Ceremony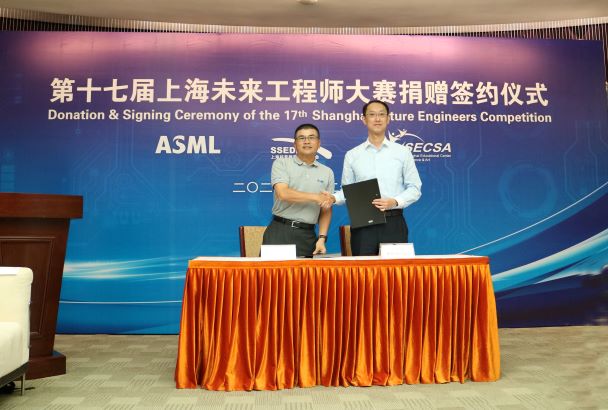 On August 26, the Donation & Signing Ceremony of the 17th Shanghai Future Engineers Competition was held at the Shanghai Science & Technology Museum (SSTM). ASML China, the world's leading semiconductor equipment company, donated RMB 400,000 to the Shanghai Science Education Development Foundation to sponsor the Shanghai Future Engineers Competition this year. This is the fourth consecutive year that ASML China has sponsored the event.
The Shanghai Future Engineers Competition is a famous Shanghai youth science education project. This year's competition plans to launch three major series, namely industrial designers, construction engineers and aerospace engineers, covering machinery, electronics, industrial design, architecture, aerospace, computer aided design and other fields. The event is quite influential among all the primary and secondary schools in the city, and more than 40,000 primary and secondary school students participate in it every year. Due to the impact of COVID-19, some projects will be carried out online this year.