The SNTM Volunteer Service Named Pioneering Volunteering Team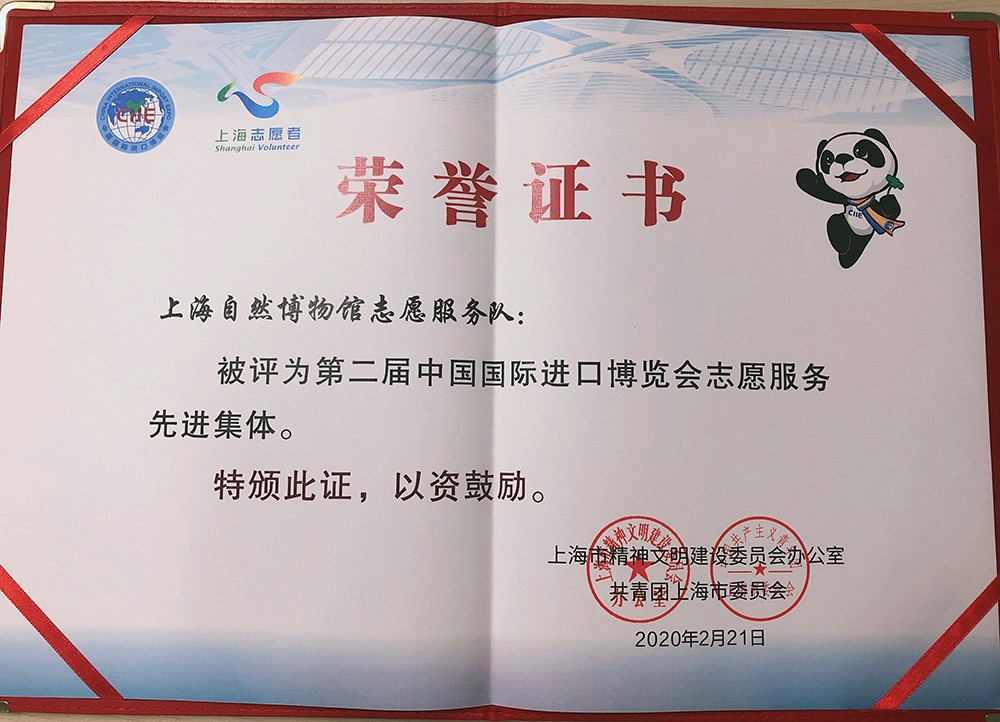 Recently, at the honoring ceremony held by Shanghai Civilisation Office and Shanghai Municipal Committee of the Communist Youth League of China for the volunteering teams and individual volunteers at the 2nd China International Import Expo (CIIE), the SNTM Volunteer Service Team was named Pioneering Volunteering Team. As a volunteer service team at the 2nd CIIE, they welcomed visitors from all over the world with enthusiasm, hospitality and professional service, and built a good image of Shanghai as a cultural portal.
They have played a significant role in maintaining the security of SNTM and promoting popular science and, with their action, created a brand of volunteer services of popular science. While promoting popular science, they utilize their extensive expertise to create a positive atmosphere where science is respected, loved, learned, and used. At the 2nd CIIE, in the tradition of valuing service quality, pursuing innovation, striving to contribute and seeking excellence, they followed the volunteer service spirit of SNTM, namely remaining true to its original mission and making common progress, and took the opportunity to demonstrate the image and service quality of SNTM.