The Virus Science Popularization Exhibition Opened at Changjiang Civilization Museum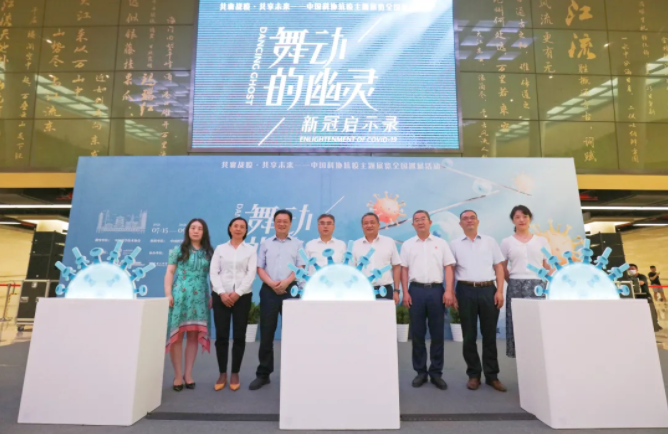 On July 15, 2021, the "Dancing Ghost: Enlightenment of COVID-19" virus science popularization exhibition had a grand opening at Changjiang Civilization Museum (Wuhan Natural History Museum). It's one of the National Anti-pandemic Themed Exhibition Tour activities themed "Fight against the Pandemic Together to Share a Better Future" guided by the China Association for Science and Technology, organized by China Science and Technology Museum, held by Shanghai Science and Technology Museum, and undertaken by Changjiang Civilization Museum. The exhibition will last until September 15.
The exhibition is composed of three sections, i.e., the prologue hall and the virus planet, the outbreak of the COVID-19 pandemic and the battle against it, and sharing the future. It systematically interprets the unique life form of viruses to the public, shares China's successful experience in and reflections on the fight against COVID-19, and explores the way to live with viruses in the future. It emphasizes interaction in the design to attract young audiences to actively participate in the event. The Changjiang Civilization Museum has arranged little volunteers to provide free explanations for the audiences on a regular basis.