Extreme Weather Events at the 200th Nautilus Auditorium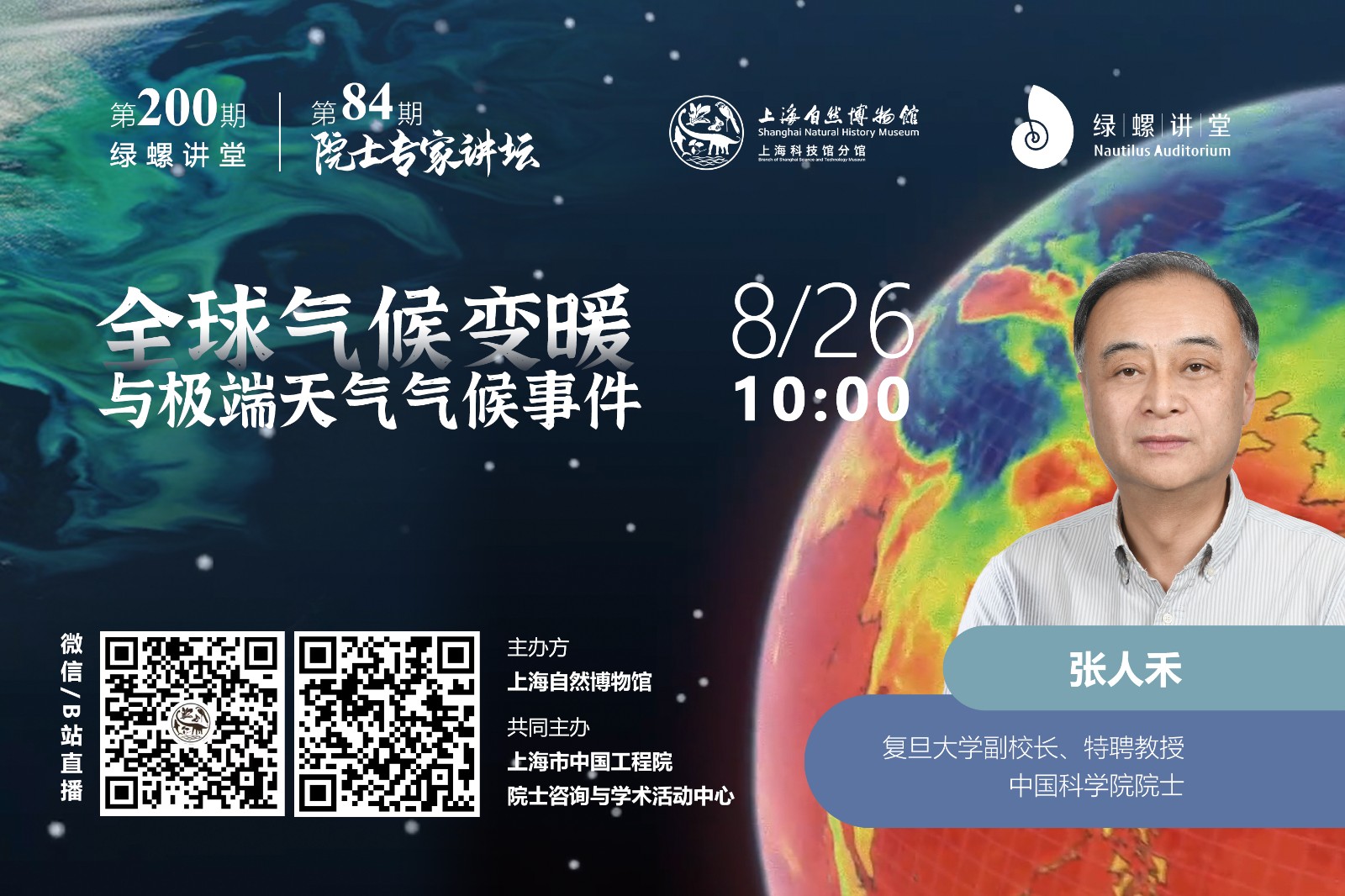 On August 26, 2022, Zhang Renhe, an academician of the Chinese Academy of Sciences, and Deputy President and distinguished professor of Fudan University, was invited to the 200th Nautilus Auditorium of Shanghai Natural History Museum and gave an excellent lecture on scientific knowledge around climate challenges such as extreme weather events facing the human society and urgent actions to be adopted in the context of global warming.
Mr. Zhang mentioned that increasing human activities have led to more greenhouse gas emissions to air constantly since the Industrial Revolution, and the resulting greenhouse effect has caused the global warming on an ongoing basis. By introducing the notably increasing trends presented by extreme weather events such as extremely high temperatures and extreme rainfalls alongside the global warming, he guided audience to causes of climate changes, and indicated that it was imperative to make our living environment better in the future by changing the ways we produce and live to reduce greenhouse gas emission and mitigate climate warming.
Following the speech, Mr. Zhang answered some issues of people's concern, for example, "is global warming linked to the 'northern waterlogging and southern drought' situation in China?", "what should we do to make our living environment better tomorrow?" and "will the global warming continue?"