On the Basis of Field Investigation, LI Qiang Demanded that Shanghai Astronomy Museum Shall Be Built into a World-class Cultural and Science Popularization Landmark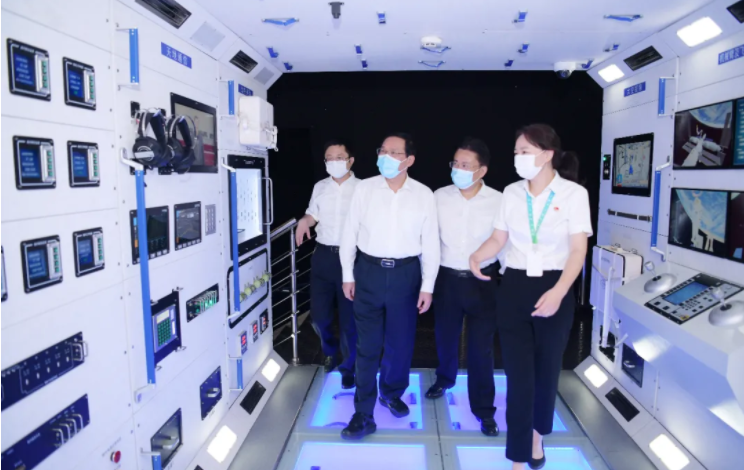 On August 19, 2021, the second anniversary of the establishment of Lingang New Part Area of the China (Shanghai) Pilot Free Trade Zone, LI Qiang, secretary of the Shanghai Municipal Party Committee, came to Lingang New Part Area to conduct field investigation and presided over a symposium with the participants including municipal leaders CHEN Yin, ZHUGE Yujie and ZHU Zhisong. During the investigation, LI Qiang inspected the latest progress of the planning and construction concerning Lingang New Part Area.
Shanghai Astronomy Museum (the Branch of Shanghai Science and Technology Museum) in Dishui Lake, as a brand-new landmark in the Lingang New Part Area which was officially opened to the outside world lately, presented the unbounded prospect of the universe in a panoramic way with the theme of "Home", "Universe" and "Journey". LI Qiang expected Shanghai Astronomy Museum to strive to build a world-class cultural and cultural and science popularization landmark through continuous strengthening of core functions, optimization of science popularization and exhibitions as well as improvement of service processes on the premise of referring to the highest international standards and levels, thereby playing a unique role in promoting the soft power of the Lingang New Part Area.