The First Bilingual Interpretation Competition Held at Shanghai Science and Technology Museum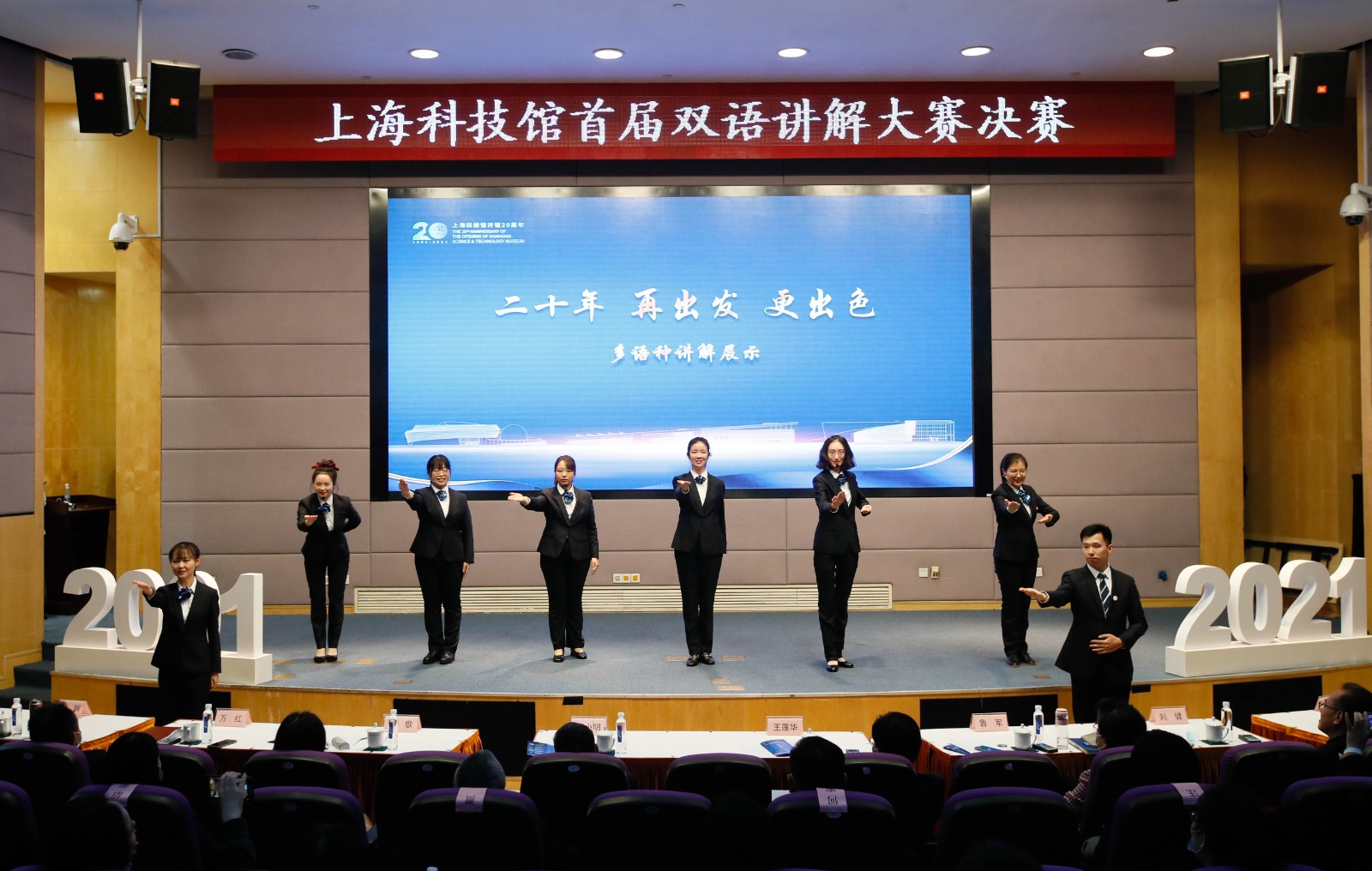 On December 9, 2021, Shanghai Science and Technology Museum held the final of the first bilingual interpretation competition "Tribute to the Spirit of Scientists", in which 15 finalists showed their elegance, delivered the strong voice of science popularization, and told the history of Chinese science.
The contestants' English self-assigned presentations with interesting contents in diversified forms, covered popular exhibits, science and technology hotspots, and scientists' achievements, which popularized scientific knowledge and promoted scientists' spirit. In addition to English interpretation, there are also randomly assigned interpretations in Chinese themed on exhibits related to the spirit of scientists. In the multilingual show session, the young staff of Shanghai Science and Technology Museum recited poems in English, Japanese, French, Russian and Korean, along with a sign language demonstration to express their wishes and expectations for the 20th anniversary of the opening of the Museum.