The Special Live Stream of the "Appreciation of Moon" by Shanghai Astronomy Museum for Mid-Autumn Festival Was Successfully Held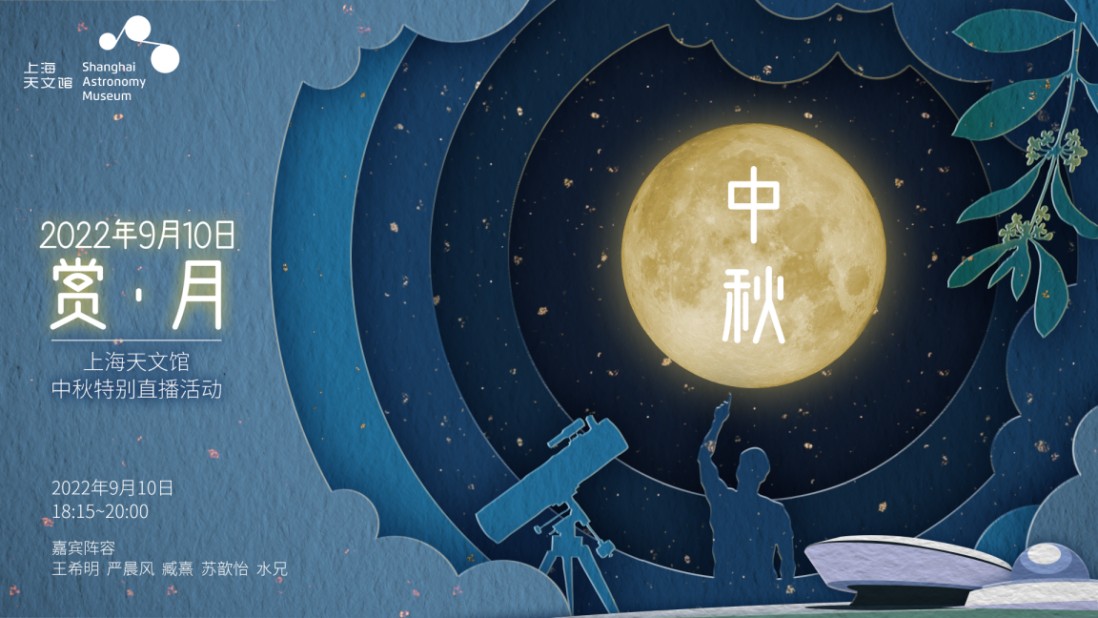 On the evening of September 10, 2022, the special live stream by Shanghai Astronomy Museum for Mid-Autumn Festival was successfully held. This year's Mid-Autumn Festival coincides with the 38th Teachers' Day in China. Themed by "Appreciation of Moon", an activity was held, with Wang Ximing, a Chinese teacher from the High School Affiliated to Fudan University, Yan Chenfeng, a geography teacher from the No. 2 High School of East China Normal University, Zang Xi, host of Shanghai Media Group, and Su Xinyi, a nature enthusiast from Yuan Nan Middle School specially invited to sit around the table with Shi Wei, Director of the Network Science Popularization Department of the Planetarium Exhibition and Education Center, and to start a free chat between literature and science with the full moon.

In addition to having talked about the moon placing feelings in poetry and songs and explored the moon in scientific research, the guests have also talked about the observation and shooting skills of the moon in daily life from the custom of appreciating the moon during the once-a-year Mid-Autumn Festival, and answered the questions raised by the audience in detail. The enthusiastic sharing of the guests also infected the audience who watched the live stream. The audience shared the poems about appreciating the moon in the comment area.
Shanghai Astronomy Museum also uses cameras and astronomical telescopes to provide netizens with a close-up view of the moon and a panoramic view of the "Moon Rising from Dishui Lake" and "Colorful Clouds Chasing the Moon", so that the audience can appreciate the moon from a richer perspective. At the end of the round table exchange, the audience left their best wishes for a full moon reunion in the comment area after watching the slow live stream of the close-up view of the moon in the live stream room.