The First Teacher Teaching Project Exhibition and Evaluation Activity of "Museum in Textbooks" in Yangtze River Delta Ended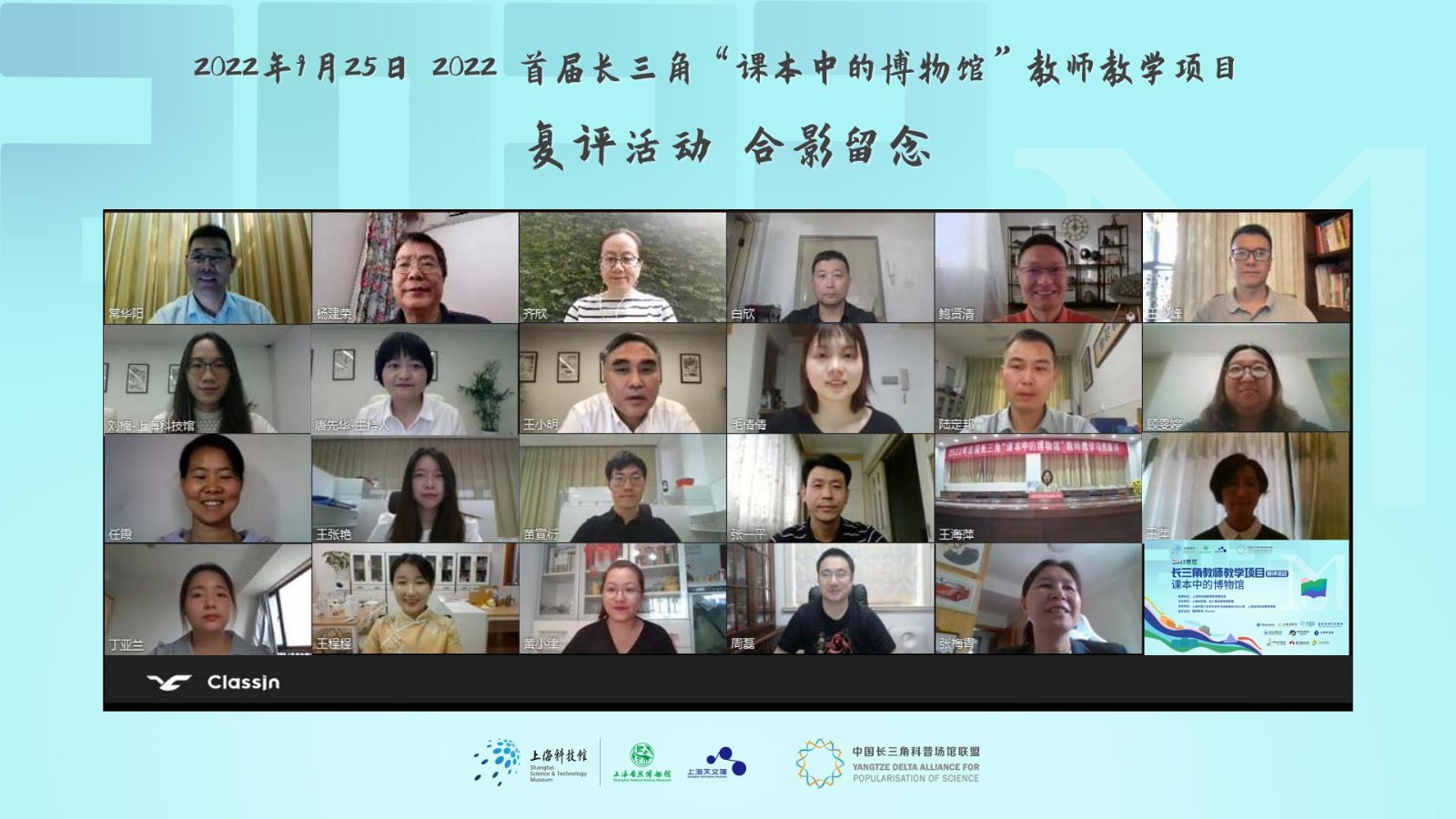 On September 25, 2022, the first teacher teaching project exhibition and evaluation activity of "Museum in Textbooks" in Yangtze River Delta ended jointly initiated by the Shanghai Science & Technology Museum and Alliance of Science Popularization Venues in the Yangtze River Delta ushered in the re-evaluation defense day, and the 15 projects that stood out in the preliminary evaluation were centrally defended online.
The exhibition evaluation was launched in July this year, which is divided into four stages: activity solicitation, online training workshop, preliminary evaluation, and re-evaluation. A total of 90 proposals from 4 provinces and cities were received, and 13 teaching and research experts, university experts and venue experts from all over China participated in the training and evaluation, and finally selected 3 first prizes, 6 second prizes, 6 third prizes, 1 best popularity award and 15 excellence awards. The excellent works will be further publicized and promoted through online videos and open classes, so as to encourage and guide primary and secondary school teachers to use the resources of popular science museums to carry out effective science education activities, improve the ability of teachers to design and implement extramural science education projects, and build a museum-school communication platform for excellent teachers' teaching programs.