77 astronomical photographs offer a glimpse of the astonishing views of the Solar System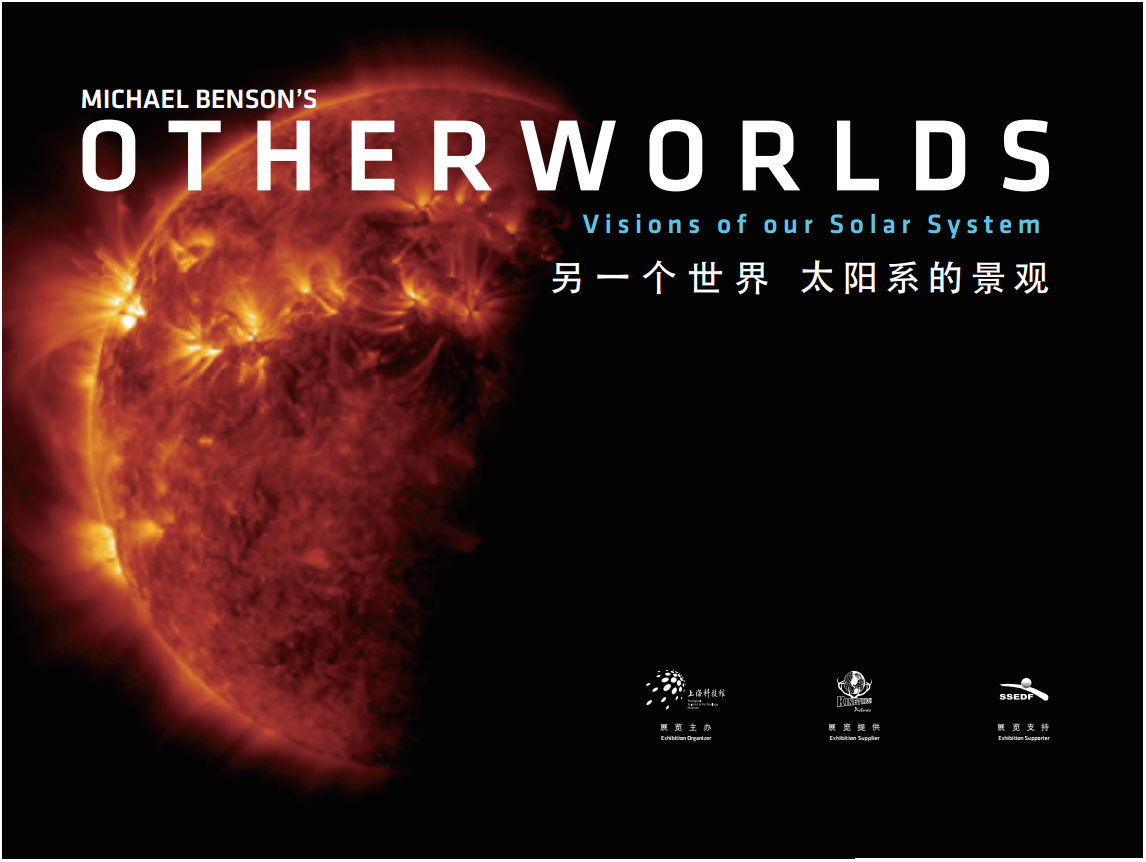 On October 26, the American astronomical photography exhibition "Otherworlds: Visions of Our Solar System" made its debut in China in the 3rd temporary exhibition hall on the first floor of the SSTM. The exhibition put on display 77 astronomical photographs shot by Michael Benson, a famous American space photographer. These amazing images of the Solar System reflect the integration and symbiosis of art and science. Visitors can catch of glimpse of the extraterrestrial world that came into being under the influence of gravity billions of years ago, and trace the origin of the Solar System, the Earth and life. The exhibition will last until February 2 next year.
The exhibition is divided into nine sections, namely, Far Away Territory, Venus, Sun, Earth, Mars, Saturn, Jupiter, Mercury, Asteroids and Comets. The exhibition takes visitors on a journey to various celestial bodies in the Solar System and offers an immersive experience of the immense universe. The man behind the music score of "Deep Space" for this exhibition is Brian Eno, a reputed British musician. The SSTM has also designed two supporting educational activities for this exhibition, namely "Planet X" and "Mars Exploration." Visitors can make an appointment on-site to take part in them.