Special Online Activity on the Theme of Pandemic Response at Shanghai Astronomy Museum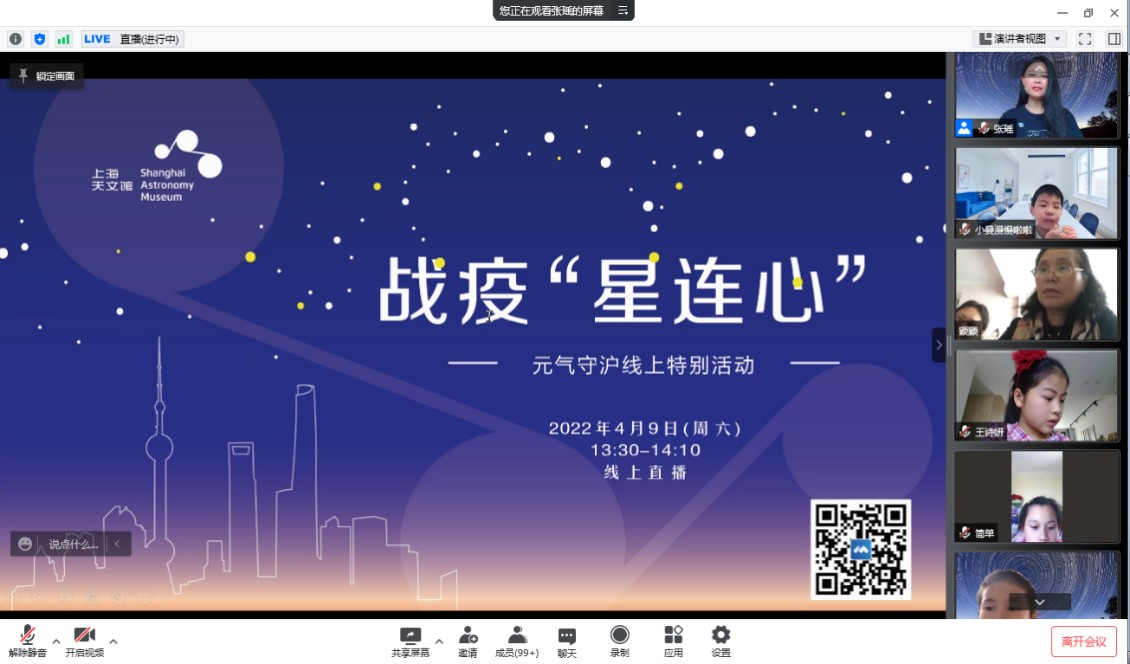 On the afternoon of April 9, 2022, the education development team of the Exhibition & Education Center of Shanghai Astronomy Museum introduced the online educational activity entitled "Fight COVID-19 Together and Protect Shanghai with Vitality". Astronomical science was incorporated with drawing and yoga, to guide the public to fight against the pandemic at home and protect Shanghai together. A total of 105 scientific art works with "My Aspirations" and "Go, Shanghai!" as the theme were collected.
This activity consisted of three parts: Meet the Starry Sky, Creative Constellation and Revitalizing Yoga. In the Meet the Starry Sky part, the science teacher Zhang Yao, on the basis of resources of Shanghai Astronomy Museum, showed the visitors around this museum to review hot exhibitions of here. In the Creative Constellation part, the visitors were encouraged to draw their wishes and dreams on the canvas of starry sky. They drew images of medical workers, volunteers, police and others at the anti-epidemic forefront, extending gratitude to them and expressing their resolve to protect Shanghai and faith in winning over the pandemic. In the Revitalizing Yoga part, the visitors followed the yoga teaching video made by Ms. Wang Yabin to relax their bodies and mind in soothing music.