Shanghai Science and Technology Museum Upgraded Service Guarantee for the New Year's Day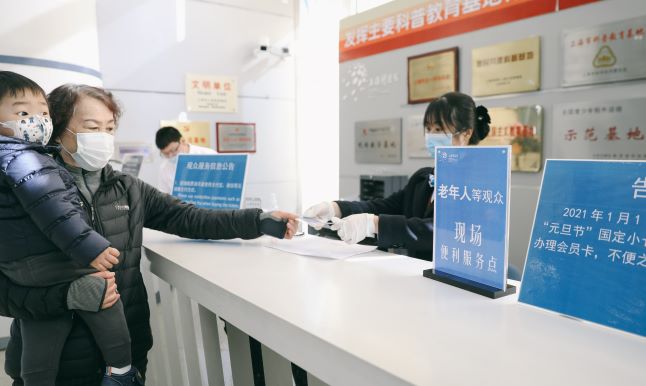 In order to celebrate the New Year's Day in 2021, all departments of Shanghai Science and Technology Museum upgraded services, equipment and facilities and epidemic prevention of the venue to continuously improving visitors' experience under the premise of epidemic prevention and control and safe operation of the venue.
On the first day of the New Year's Day holiday, the "Robot World" exhibition area welcomed a brand new "collaborative robot". The flexible and versatile robot made the interaction more colorful. It switched among the threading-a-needle competition, paper folding performance and conducting music easily, creating the best atmosphere for interactions with the help of the large wraparound screen and holographic projection technology. In addition, the new exhibit "Perceptive Interaction" was officially opened to the public in December 2020.
In order to offer more considerate and humanized services to the elderly, Shanghai Science and Technology Museum provides on-site booking services for elderly people who were unfamiliar with the procedure of booking tickets online. On-site convenient service points have been set up at Gates No.2 and No.6, where elderly people can arrive easily. There are eye-catching signs to guide them to buy tickets here. Shanghai Natural History Museum has specially made small cards of tips for ticket purchase and asked every security member to carry with the cards, so that they could help elderly people buy tickets, offering them a pleasant experience of ticket purchase.