Shanghai Science Communication Forum Focused on Stress and Anxiety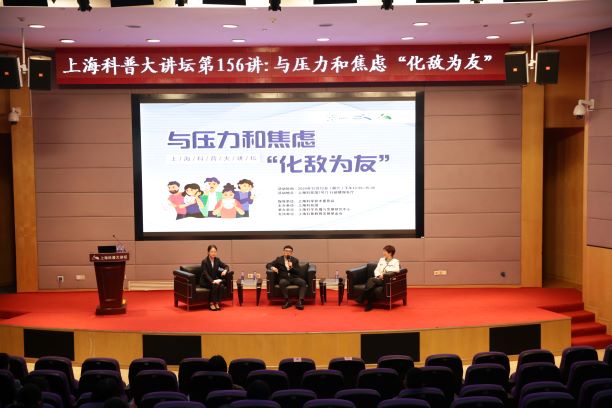 On December 12, 2020, the 156th session of Shanghai Science Communication Forum entitled "Turn Enemies - Stress and Anxiety into Friends" focused on the hot social issue of "education anxiety". Xie Bin, a chief physician of Shanghai Mental Health Center, Gao Hongyun, Founding Director of Department of Psychology of Children's Hospital of Fudan University, were invited to analyze children's physical and mental reactions under pressure, and provide tips for parents to respond properly from a professional point of view.
Xie Bin focused on the impacts of stress on children, encouraging parents and children to make rational judgment and analysis on the same page, and break the "information cocoons" through mutual communication and understanding. Gao Hongyun believed that it was necessary to immediately notice and accurately respond to children's emotions, take appropriate measures to guide them to express and manage emotions in appropriate situations, encourage parents to give more care and guidance to them. Children were advised to take psychological or drug treatment according to the doctor's suggestion if necessary.