Singing Scientific Dreams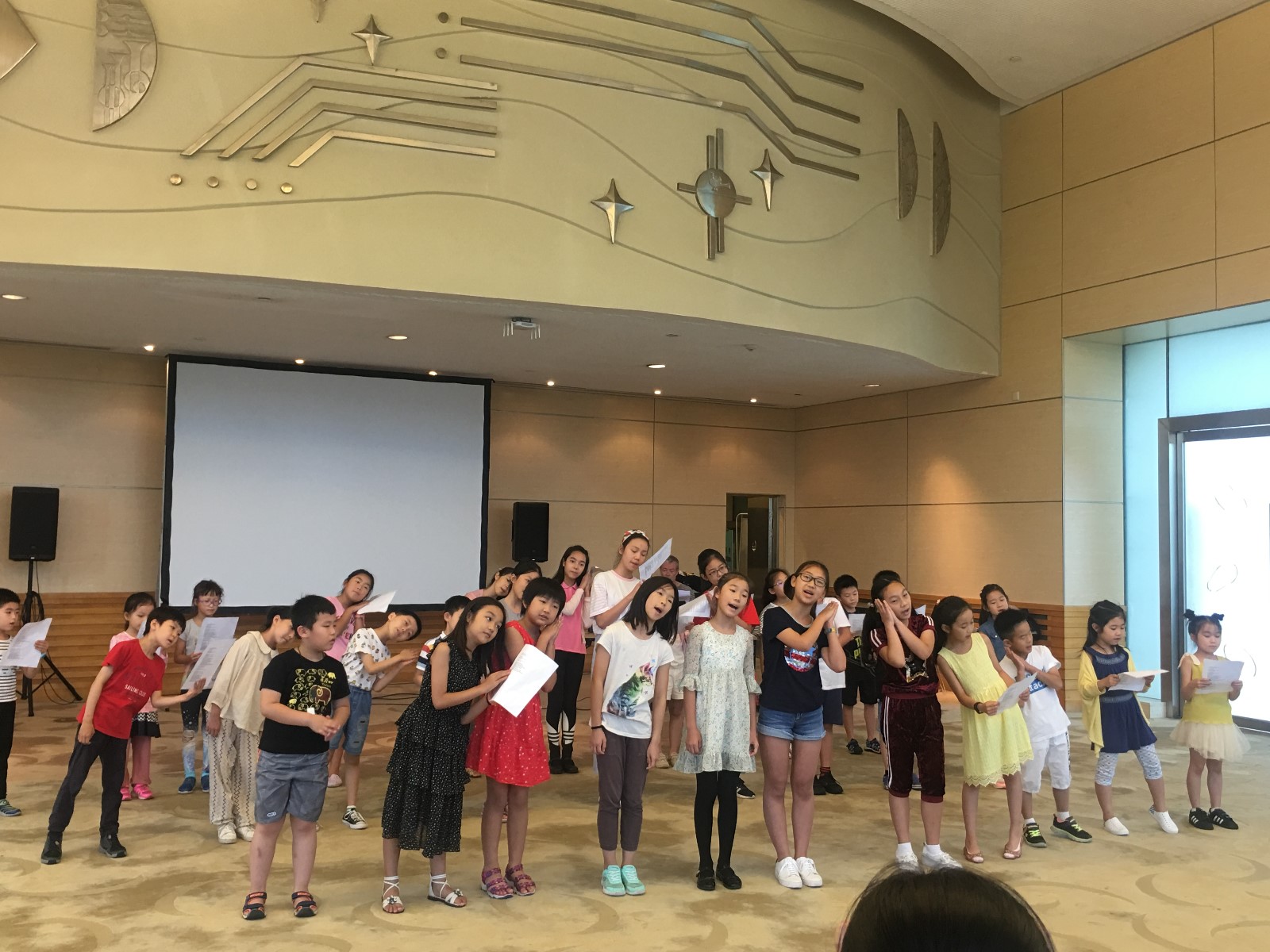 This summer, the "Science and Art" series of Shanghai Science Popularization Forum invited the Music Director of the American Musical Theatre Academy to teach and lead small audiences to sing their own scientific dreams in music.
During the event, the children first talked with each other about their scientific dreams and shared their attempts in the process of "pursuing dreams". Later, under the guidance of professional teachers, they learned basic singing methods and how to collaborate in finishing the chorus work –A Million Dream, a super popular single of the movie The Greatest Showman.
The method of telling stories through songs was novel to the participants. Everyone experienced the beauty brought by the combination of science and art in laughter. After more than two hours of training, the children sang their scientific dreams in front of their friends and relatives in a complete chorus.