SSCF invited expert to share with parents on how to protect their kids from the virus after schools reopen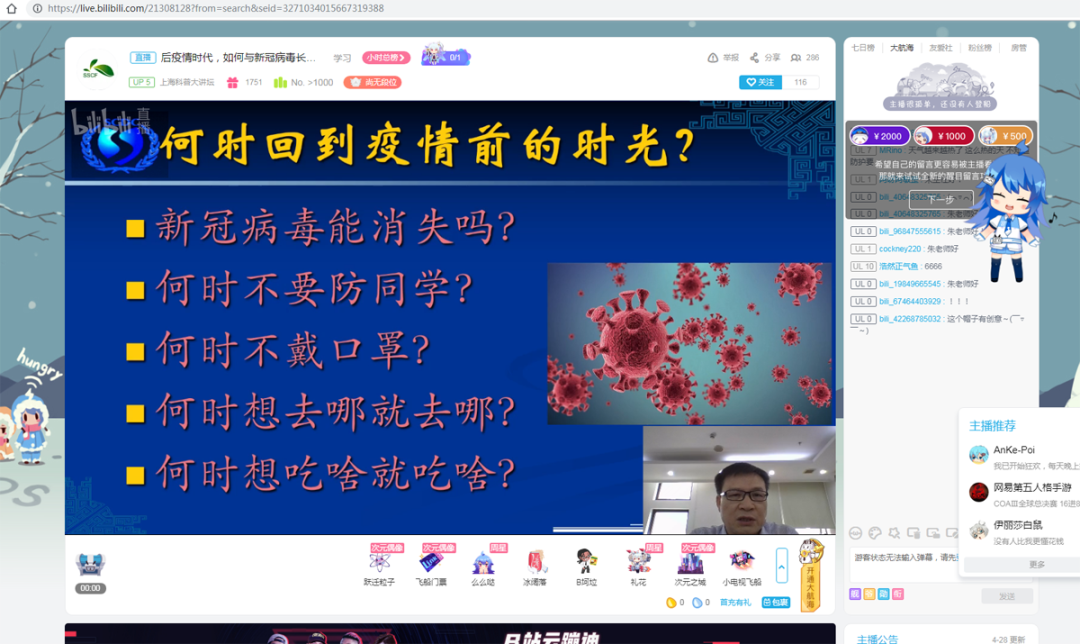 On May 2, the Shanghai Science Communication Forum (SSCF) had Zhu Renyi, director of the section of disinfection and infection control of the Department of Acute Infectious Disease Control, Shanghai Center for Disease Control and Prevention, give the 139th lecture to parents on epidemic prevention and control, helping them protect their kids after schools reopen.
At the beginning, Dr. Zhu looked back on the history of the coexistence of mankind and viruses. How many viruses are there in the world? And what kind of viruses would make us sick? As we know more about them, how can we find a solution to protect our lives and health from viruses? The outbreak of COVID-19 has also prompted us to rethink our relationship with the virus, and to consider how to live with it when it has become inevitable to do so. In the second half of the lecture, knowing that parents were concerned about their kids' health after schools reopen, Dr. Zhu shared some tips with them, such as ensuring adequate ventilation, washing your hands properly, disinfecting appropriately, and keeping a good mood. He told the parents that they can help their kids stay healthy and safe by changing some behavioral patterns and taking personal protective measures such as disinfection.
After Dr. Zhu's lecture, the audience asked questions which they concerned the most, and Dr. Zhu answered them all. At the end, Dr Zhu said: "The epidemic will come to an end one day, but to practice good hygiene will benefit you your entire life."