The 17th Shanghai Future Engineers Competition Concluded Successfully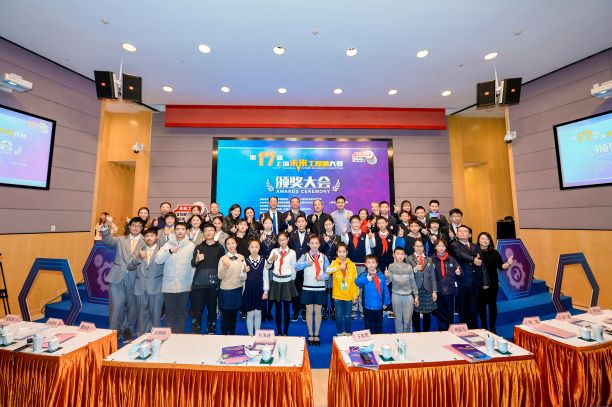 The miniature emergency medical rescue station with a honeycomb structure can make a big difference despite of its small size; the smart hardware portable box that took inspiration from the traditional No.1 scholar box can be solar-charged and integrate accessories for convenient storage... During the pandemic, engineering practices, innovative exploration and cultivation of talent continued. The 17th Shanghai Future Engineers Competition has produced fruitful results. On December 27, 2020, the awarding ceremony was successfully held at Shanghai Science and Technology Museum.
Affected by the pandemic, the competition in 2020 was launched online for the first time. It designed 6 activities that were suitable for online implementation, including structural engineer, construction engineer, mechanical engineer, software engineer, aerospace engineer and industrial designer. The "Future Engineers" that gathered on the cloud were quite enthusiastic. More than 60,000 primary and middle school students in 16 districts of Shanghai actively signed up for the competition, doubling the number of participants. After the selection in various districts, 911 teams stood out for the municipal competition, of which nearly 100 teams were entitled to re-evaluation. The students' enthusiasm for the competition and wonderful online performance reflected the young people's potential and strength in scientific and technological innovation.