SSTM employee attended China''s International Museum Day activity and made a report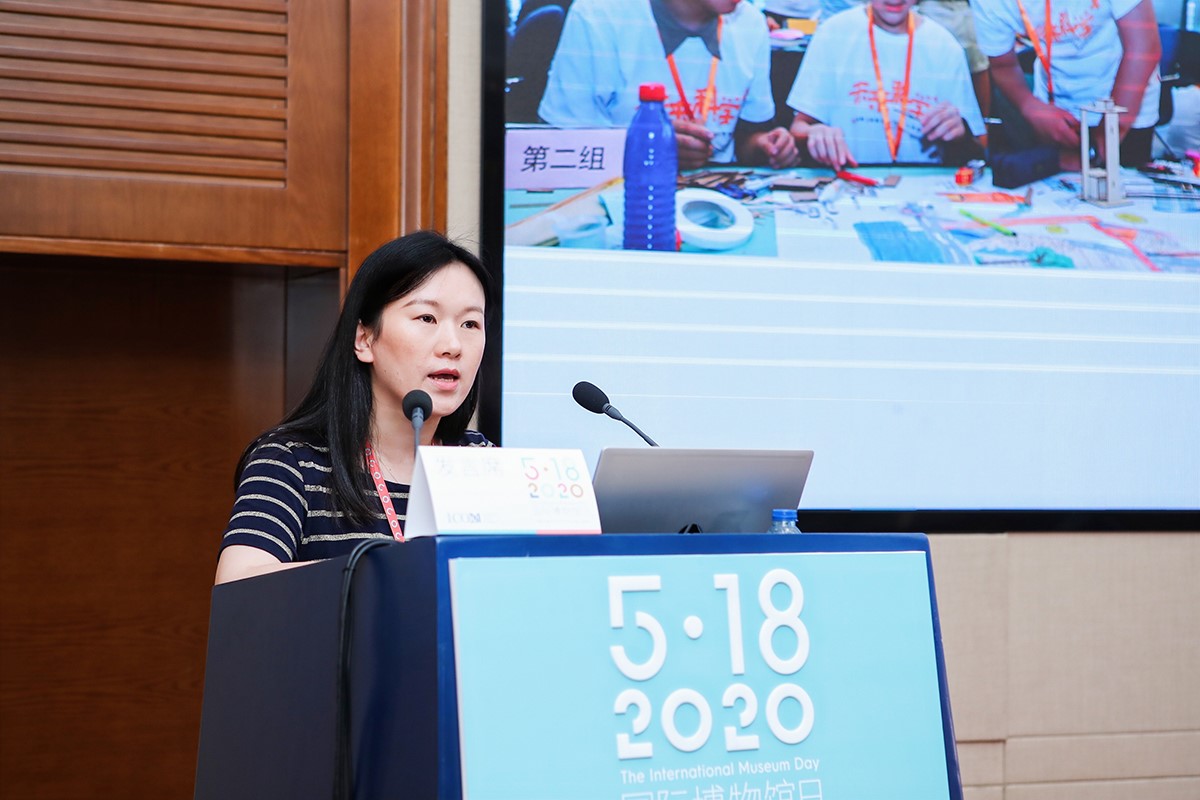 On the afternoon of May 17, the forum called "Diverse and Inclusive Museums: The Youth Perspective", one of a series of activities of this year's International Museum Day at China Main Venue, was held at the Nanjing Museum. Song Xian, deputy director of the Shanghai Science Communication and Development Research Center of the SSTM, made a report entitled Building an Ecological System of Science Education under the Integration of Three Museums at the forum.
Ms. Song started with a case of STEM education research, which led to her introduction of the International Association for Education's views about the access, fairness and inclusiveness regarding the Informal Science Education (ISE). She then discussed the differences of the "diversity - inclusiveness" frame between Chinese and foreign museums, and detailed how the SSTM has leveraged on the integration of the three museums to promote the diversity and inclusiveness of the ISE. According to Ms. Song, in the future, the SSTM will work to improve the clustered operation mode of three museums, promote the linkage between the three museums, build an education ecological system with the venues resources at its core, use the platforms for display, collection, research, technology, etc. to connect all kinds of resources in society, serve more diverse populations, build a more inclusive education ecological system, and create a new world-class landmark for scientific culture.