Shanghai Science Communication Forum 2020 "Future Science " Summer Science Camp Opens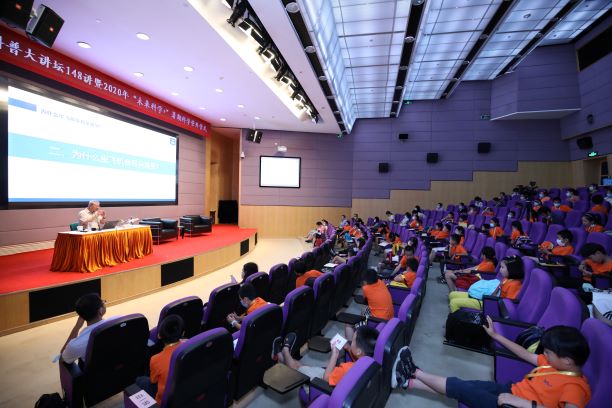 On the morning of August 18, the Shanghai Science Communication Forum 2020 "Future Science+" science camp suspended due to the COVID-19 epidemic restarted in this hot summer. Fifty campers from Shanghai gathered in the SSTM to participate in the 5-day science camp. During the activities including expert lectures, interactive discussions, popular science films, scientific experiments, cultural relics restoration, and results display, campers experienced not only the wonders and fun of science with like-minded friends, but also the charm of scientific research and innovation under the guidance of scientific experts and professional instructors.
The opening ceremony of the science camp invited Mr. Wu Guanghui, academician of the Chinese Academy of Engineering, chief scientist of Commercial Aircraft Corporation of China Ltd, and chief designer of the C919 large passenger aircraft, to give a lecture. Mr. Wu took "Development of the Large Jet Aircraft" as the topic of his lecture, and talked about the development history of aircrafts, the interesting science of aircrafts, and the knowledge of large civil jet aircrafts independently developed by China.