SSCF advocates artistic expression in the spirit of scientific exploration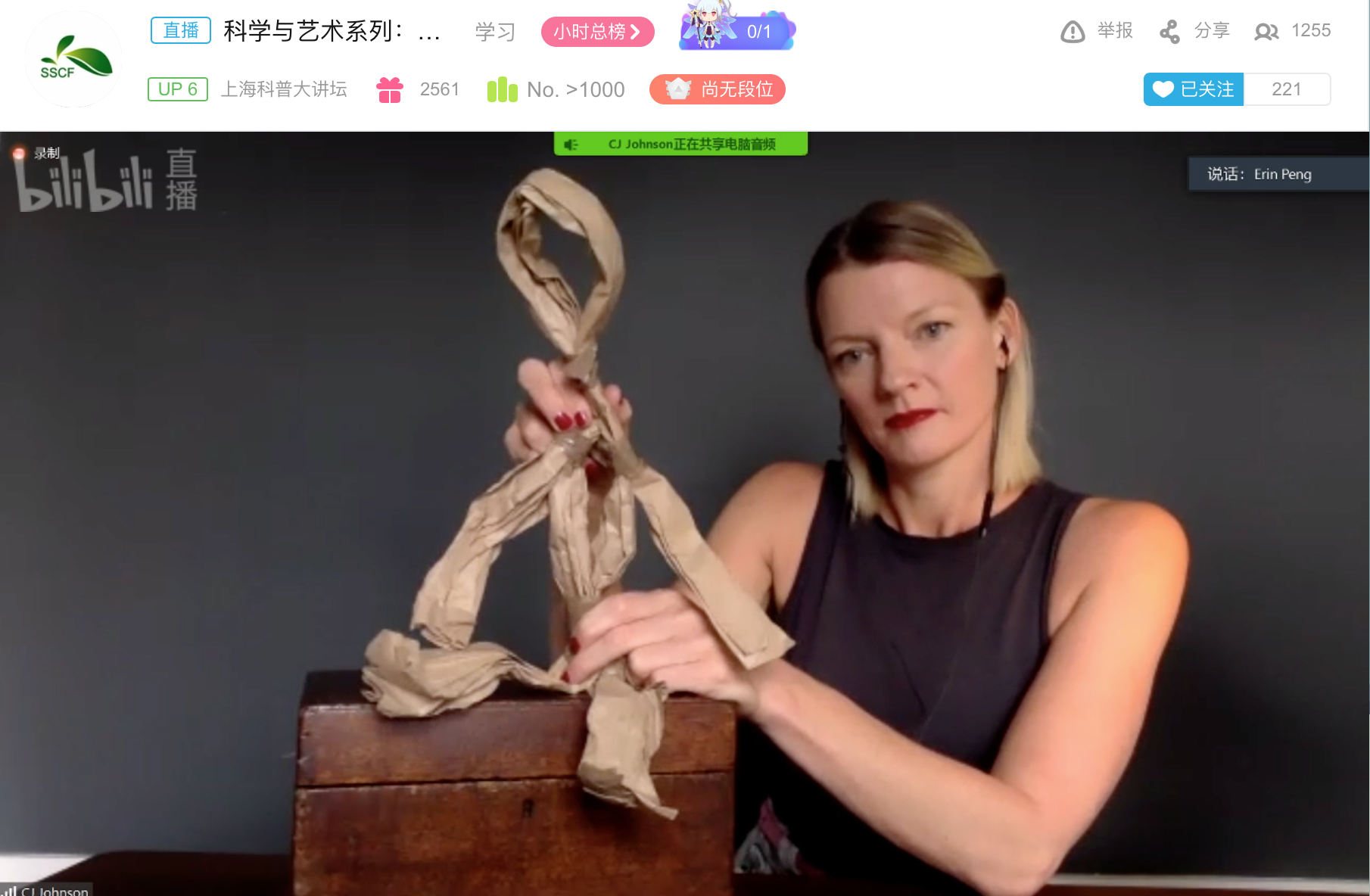 On May 23, Claire Marie Johnson, a teacher of the International College of Musical Theatre (ICMT), was invited to give a lecture for the 6th session of the SSCF's "Science and Art" Workshop series via live-streaming. Ms. Johnson, who is one of the creators of the musical puppet show The Lion King, talked about the production of the musical and told the story of how the classic film had been adapted, and she also encouraged children to express themselves through art in the spirit of scientific exploration.
Ms. Johnson showed the puppets in The Lion King. With her vivid performance, Simba, Mufasa, Nala and other characters seemed to come to life. The children offline also seemed to walk alongside them through the grassland and woods, experiencing their life. Following the teacher's demonstration, they also learned the tricks of the puppetry by using all their senses. Amidst the classic music of The Lion King, they had a wild cloud party together.
Ms. Johnson said that science and art are two important fields where humans can explore the unknown, and they are often seen as two different ways of thinking. They collide and dialogue with each other in their respective exploration and innovation, producing wonderful results. Scientists and artists are people who are full of curiosity, imagination and passion, and who dare to try. They use their curiosity and passion to find more truth and beauty. In the end, Ms. Johnson also encouraged the children to discover problems and explore the unknown world in the spirit of scientific exploration, and to get artistically inspired through the interpretation and expression in the musical puppet shows.