The 2020 Year-end Work Conference of Yangtze Delta Alliance for Popularization of Science Held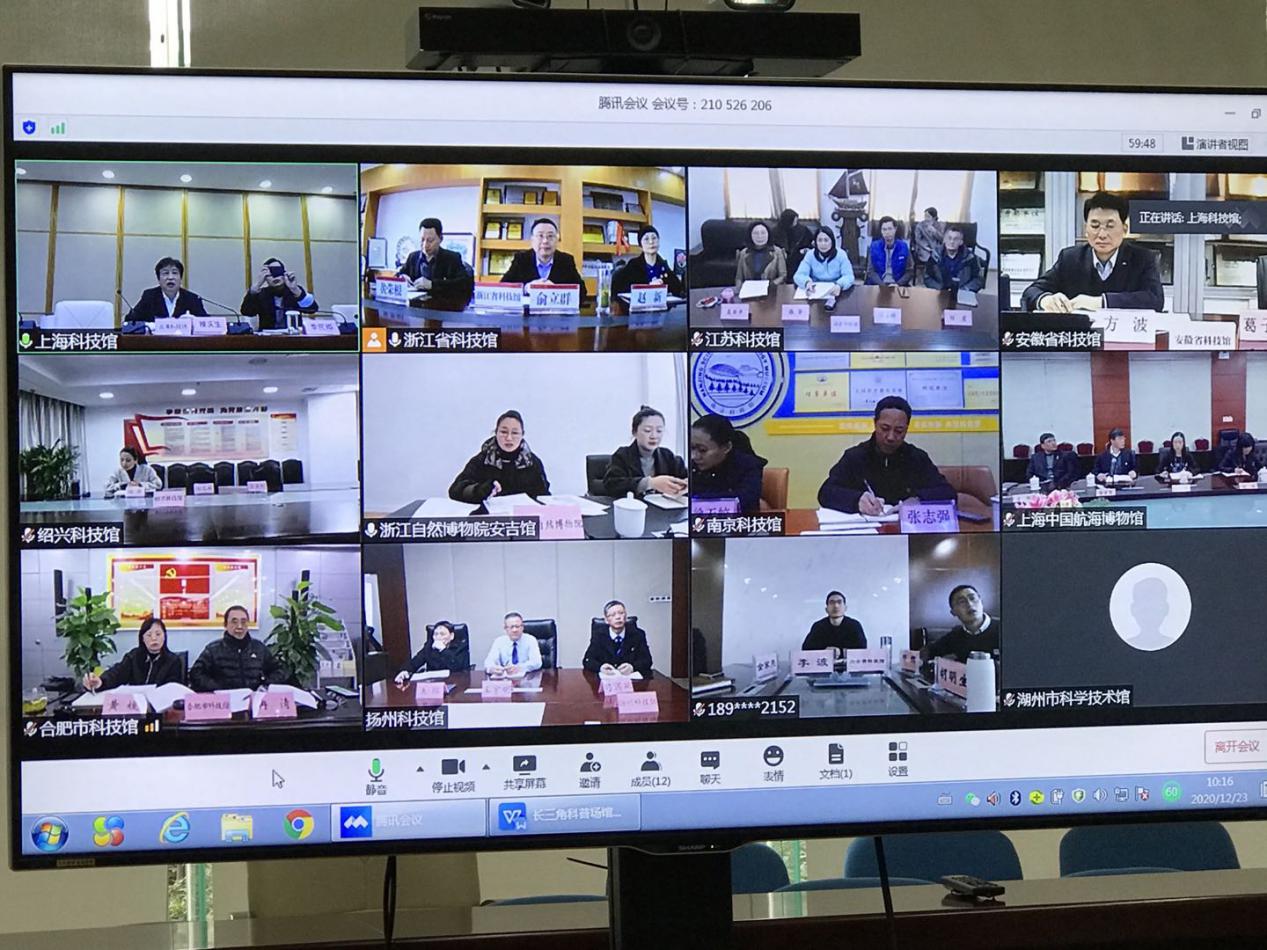 In the morning of December 23, the 2020 Year-end Work Conference (Online Conference) of Yangtze Delta Alliance for Popularization of Science was held. As the rotating chairman units, Zhejiang Science and Technology Museum and Zhejiang Museum of Natural History reviewed the alliance's major achievements and highlights in 2020. At the conference, all members discussed key tasks of the alliance in 2021 according to the actual situation and resource advantages of the museums.
In his concluding speech, Wang Xiaoming, Curator of Shanghai Science and Technology Museum, spoke highly of the alliance's work in 2020, pointed out the direction for its future development, and put forward concrete measures to make breakthroughs in cultural and creative activities, organize a popular science Spring Festival gala, and increase the number of alliance members. It's required that efforts should be made to strengthen the fusion of science, technology and culture, enhance the integration of advantageous resources in the future to continuously facilitate the growth of youth and development of alliance members, and enhance the brand influence of the alliance.