An exhibition on renowned nuclear physicist Zhu Guangya opens at the SSTM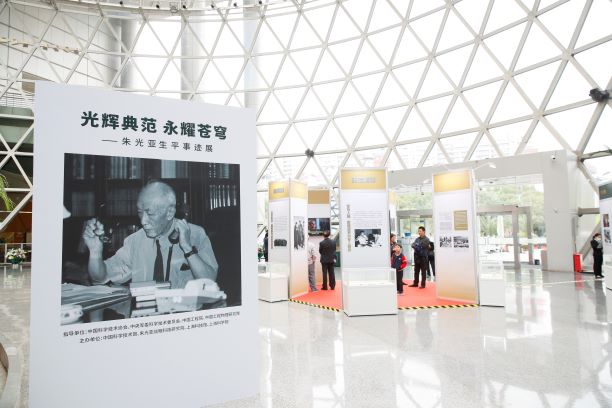 "A Model with Eternal Glory –An Exhibition on Renowned Nuclear Physicist Zhu Guangya" curated by the China Science and Technology Museum and other units will be held at the Shanghai Science & Technology Museum (SSTM) from November 1 to December 30, 2020. Shanghai is the last stop of the exhibition's national tour. Academician Zhu Guangya was a hero of great distinction of China's Project of "Two Bombs and One Satellite," an important pioneer in China's nuclear science and technology career, the chief technical officer of China's first atomic bomb and hydrogen bomb, and an outstanding organizer and leader in the field of China's defense-related science and technology.
The exhibition is composed of five parts: "Foreword," "Growth," "Outstanding Contribution," "Lofty Spirit" and "Conclusion." The exhibition mainly displays physical exhibits, picture materials, the recovered office, videos and others in a chronological order, supplemented by special exhibitions. Based on the great achievements and lofty spirit of Academician Zhu Guangya, the exhibition gives a detailed description of the life of Academician Zhu Guangya who devoted his wisdom and efforts to the prosperity of the country and the happiness of the people.