The 164th Session of Shanghai Science Communication Forum Focused on the Containment of COVID-19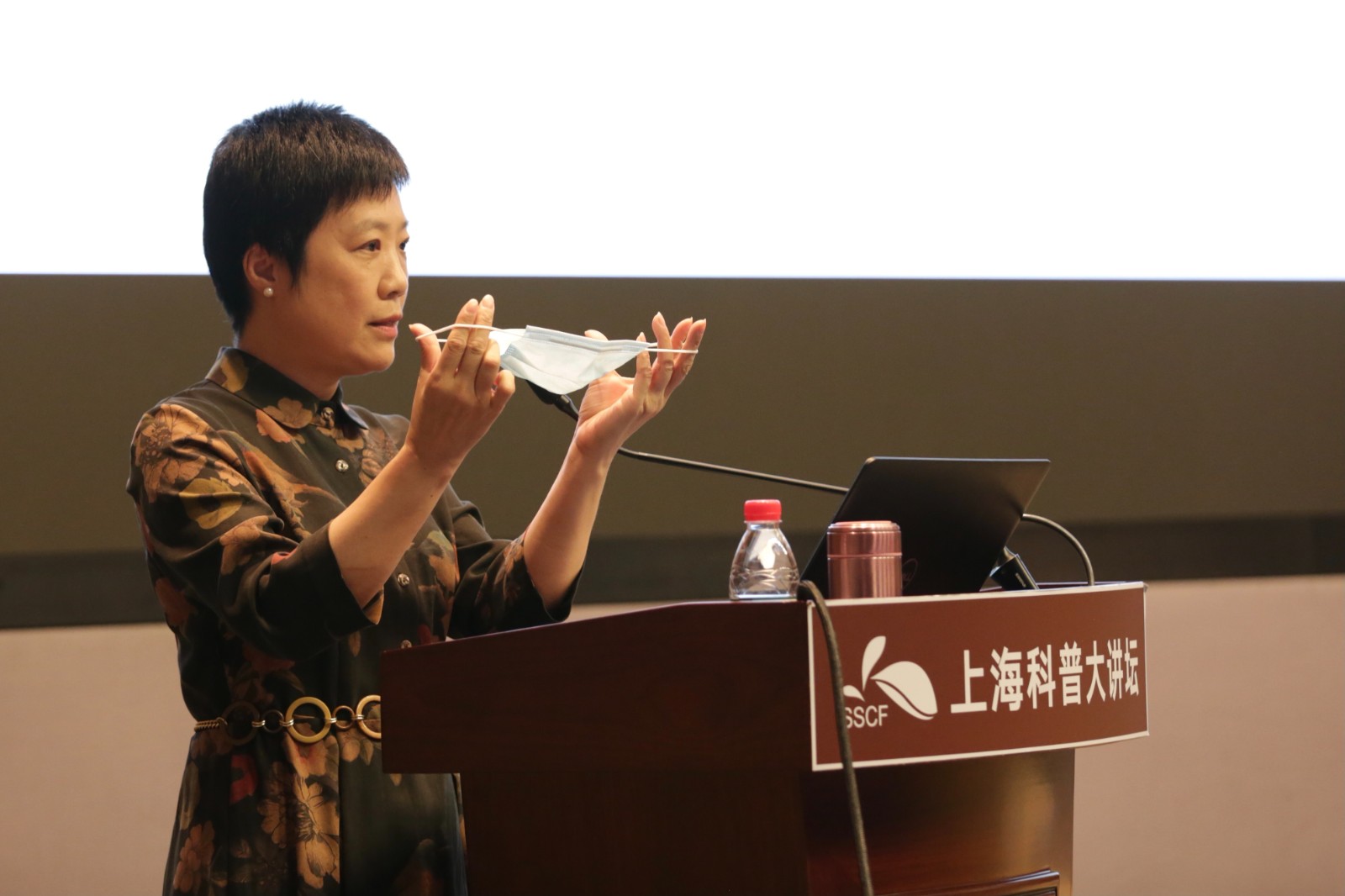 On June 19, 2021, the SSTM, Shanghai Science Education Development Foundation, Tibet Natural Science Museum, Xinjiang Science and Technology Museum, Inner Mongolia Museum of Natural History, Shaoxing Science and Technology Museum and Yancheng Science and Technology Museum jointly held the 164th session of Shanghai Science Communication Forum. Professor Wu Fan, Deputy Dean of Shanghai Medical College of Fudan University and President of Shanghai Institute of Infectious Disease and Biosecurity, was specially invited to give a lecture titled What Can I Do to Contain the Spread of COVID-19 to the audiences in six places.
Professor Wu Fan had cordial interactions with the audiences in six places, and answered their questions in a professional, authoritative and down-to-earth manner. She called on citizens who had not been vaccinated to receive a vaccination as soon as possible and those who had already received the first dose to take the second dose within 3 to 8 weeks. The immunity durability of different types of COVID-19 vaccines varies, and booster shots may be necessary. For example, if you find that the number of antibodies in your body declines, you need to take a third dose. Moreover, she said that the good news is that by now, all COVID-19 vaccines are effective against mutated viruses. However, in face of rapidly mutating viruses, continuous scientific tracking is required to figure out whether they will remain effective in the future.