SNHM was awarded the title of Excellent Responsible Unit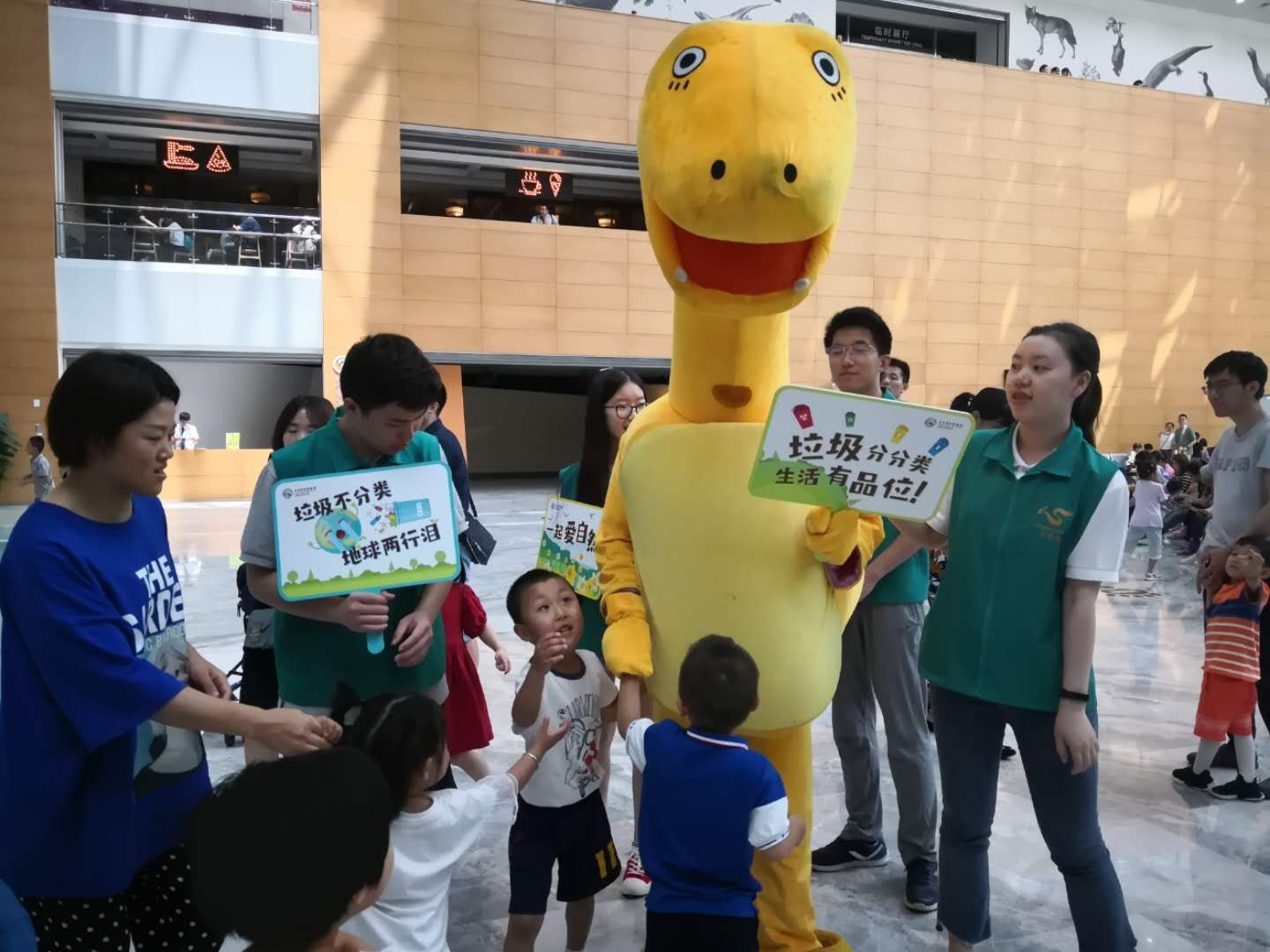 In March this year, the Shanghai Natural History Museum (SNHM, branch of the Shanghai Science and Technology Museum) was awarded the title of "Excellent Responsible Unit" by the Jing'an District Landscaping and City Appearance Administrative Bureau.
Since the Regulation of Shanghai on Household Garbage Management was promulgated, the SNHM has responded to the government's call by setting up a team on garbage sorting, which has been working hard with great passion and perseverance to combine garbage sorting with the promotion of green development for the museum and put into practice its mission of pursuing harmony between mankind and nature. It has raised the audience's awareness of garbage sorting by highlighting its significance for a clean environment through videos, leaflets, and pictures and texts. The museum has also promoted the implementation of garbage sorting through creative measures such as appointing a responsible person for a trash to reduce the amount of garbage, entering into a contract for accountability, conducting training sessions on garbage sorting, regulating from multiple dimensions, and defining the time, person, post and responsibility, thus making its daily garbage volume fall by 24% on a month-on-month basis, and its garbage sorting rate reach 100%. In October 2019, the museum was the place where bureau-level leaders trained in the China Executive Leadership Academy, Pudong conducted field research. Its efforts in garbage sorting have been recognized by authorities such as the Energy Conservation Department of the National Government Offices Administration.