Brand-new exhibits were presented in SSTM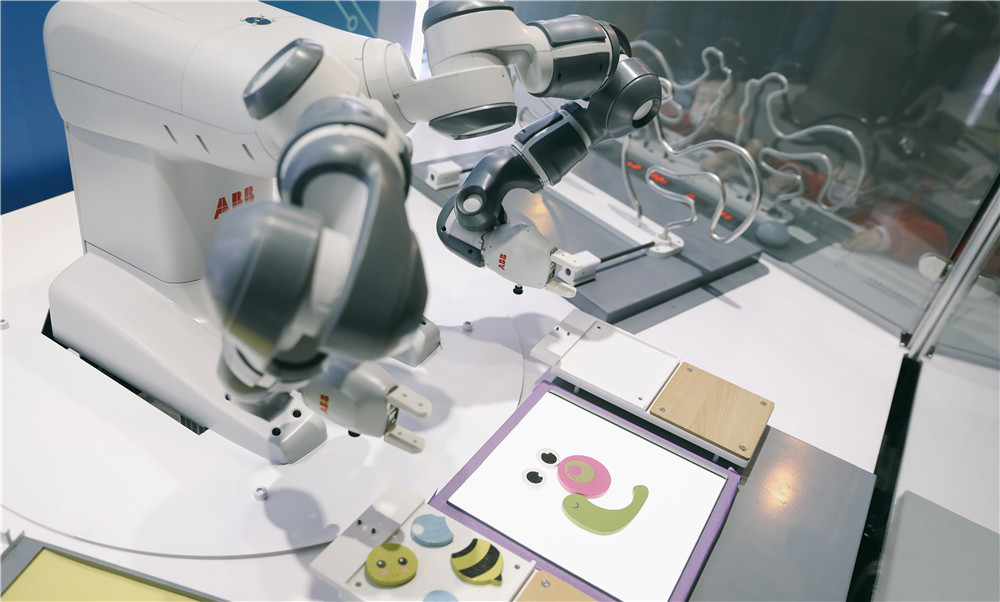 Before the Chinese New Year of 2021, the SSTM ushered in two brand-new exhibits, Collaborative Robot and Perceptive Interaction, in the World of Robots area and the Information Era area.
Collaborative robots are a representative emerging core technology in the field of industrial robots in recent years. This exhibit update has chosen a dual-arm collaborative robot, an industrial biometric achievement, as the core of interaction. Its arms have 14 degrees of freedom, the same as human arms. With the new-generation machine vision technology, the robot can easily identify the pieces of a jigsaw puzzle randomly placed by the audience, position every piece precisely through an algorithm, and find the best path to reassemble the pieces. The "flexible and versatile" collaborative robot can switch freely among the needle-threading competition, the paper-folding show, the orchestra conductor, etc. making the interaction no longer monotonous. The wrap-around large screen and holographic technology are also applied to create the best interactive atmosphere.
The Perceptive Interaction exhibit uses the treatment of marine pollution as its background and applies the latest graphic and image recognition technology. Since the trial operation began, the Perceptive Interaction has attracted a lot of audiences, especially the young people. The playful images and the fun of rescuing the oceans in person make them reluctant to leave. Different levels of rescue difficulty can be set on the interactive screens placed on two sides to allow visitors to fully experience the fun of the scientific game.