"Night at the Museum" Held by the SSTM and the SNHM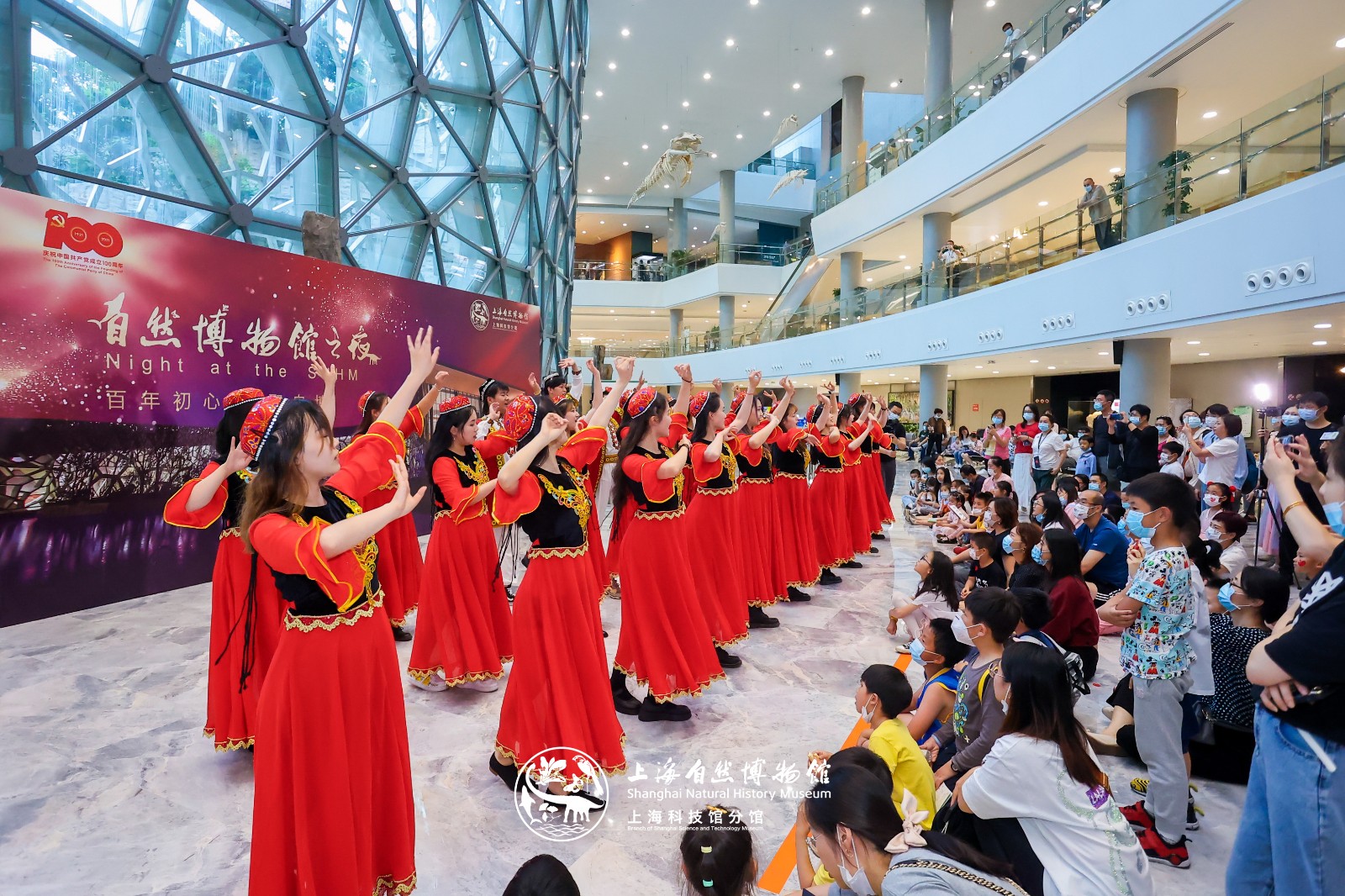 To celebrate the 100th anniversary of the founding of the Communist Party of China this year, the SSTM and the SNHM (a branch of SSTM) planned and launched "Night at the Museum" activities themed "Lighting Up Curiosity and Paying Tribute to Scientists" and "The Original Aspiration Proposed 100 Years Ago Echoes in the SNHM" on the evening of June 5, taking more than 3,000 visitors on a wonderful journey in the museums. From June to August this year, the two museums will host a number of "Night at the Museum" activities, which will provide a unique visiting experience at night that combines "exhibitions, activities and cultural and creative industries" and allow visitors to appreciate the museums' special charm.
The science night activities are very colorful, including sand painting performance, temporary exhibition, science popularization stage drama, secret room challenge, curiosity fair, knowledge challenge of the scientific and technological development history, science performance, science movies, popular science explanation of major scientific facilities in China and theatrical performance. These activities are designed to spread scientists' spirit, praise their outstanding contributions to the development of China's scientific and technological undertakings over the past 100 years. The "Night at the SNHM" deeply explored its own red resources, gave full play to the effect of regional Party building and joint construction, specially launched 23 activities represented by interpretation of "patriotism", chorus of red songs and sharing of red stories, and presented a red-themed event to the audience.