Bird-finding Masters Are Here!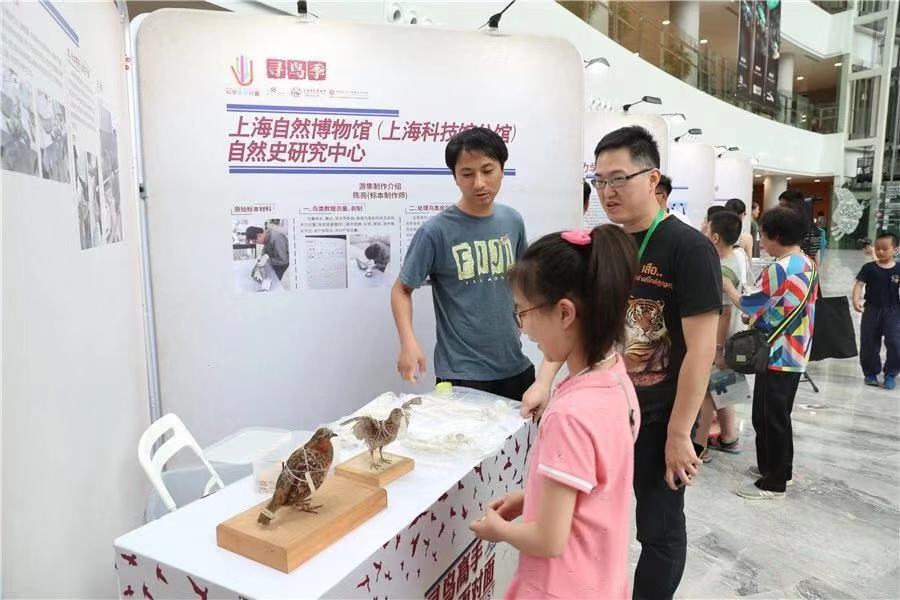 From June 29 to 30, birds workers of 10 units including Zhejiang Natural History Museum, Zhengzhou Natural History Museum, Henan Wild Bird Watching Society, School of Aerospace Engineering and Applied Mechanics, Tongji University, Shanghai Zoo, Shanghai Natural Science Museum (a branch of Shanghai Science and Technology Museum) gathered in the exhibition area of Shanghai Natural History Museum, exchanged the results and stories in bird research and protection investigation, and answered children's questions about birds.
This event enabled the ordinary audience to have a close contact with experts and scholars. Bird workers from all over China brought specimens, models, books, videos, experimental equipment, etc. to interact with the audience, and showed many aspects of bird research and investigation to them. Here, you can learn about the latest research and survey results on birds. In addition to sharing the latest research results, the experts introduced some interesting knowledge about birds, e.g. the Natural History Research Center of Shanghai Natural History Museum (a branch of Shanghai Science & Technology Museum) showed how bird specimens were made; Institute of Plant Physiology & Ecology, CAS introduced the similarities and differences between birds and insects in the evolution of body color and flight ability; the Jiuduansha Wetland Nature Reserve demonstrated the role of bird banding in the investigation of birds, especially anseriformes... Bird lovers of all ages communicated with experts and scholars closely in a lively atmosphere.