Launch of 2022 Science and Technology Caravan Event at the Shanghai Science & Technology Museum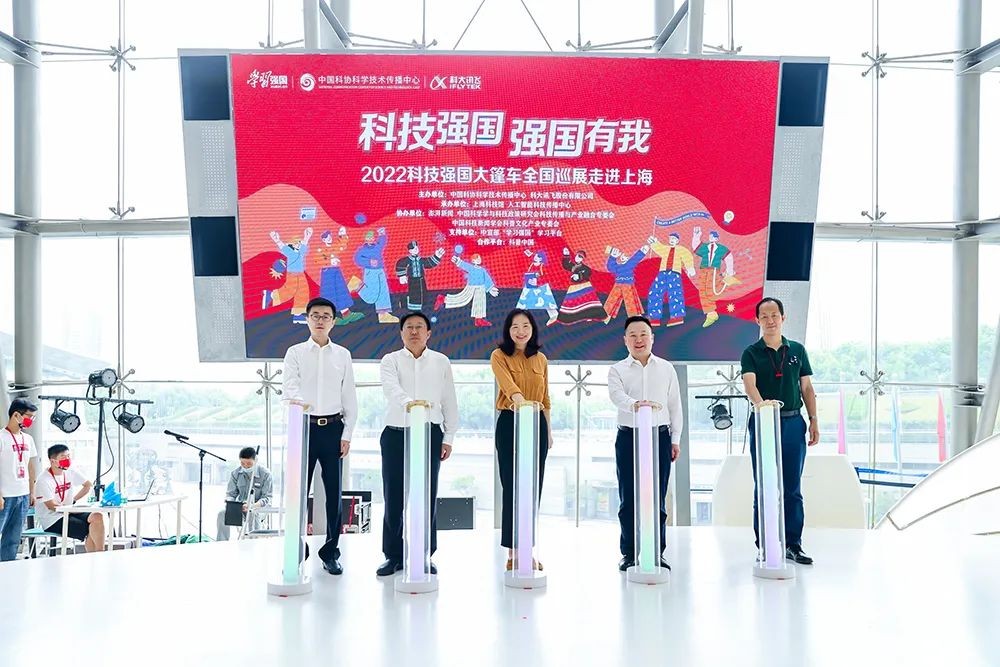 On August 26, 2022, themed with "Building China into a Great Power in Science and Technology with the Effort of Everyone", 2022 Science and Technology Caravan Tour for public benefits officially started at the Shanghai Science & Technology Museum for its first stop. Co-organized by the Science and Technology Communication Center of China Association for Science and Technology and iFLYTEK CO.LTD., and undertook by the Shanghai Science & Technology Museum and the Artificial Intelligence Technology Communication Center, the event was open for three days from August 26 to 28 at the Shanghai Science & Technology Museum, where Shanghai teenagers were allowed to experience frontier scientific devices at their fingertips to learn about authoritative scientific knowledge while enjoying interesting interactive experience.
With many exhibition items based on advanced AI technologies, the Scientific and Technology Caravan covered a total of more than 20 items involving knowledge about subjects such as AI, aerospace, physics, geography and Chinese, as well as general knowledge about medical aids, self-rescue in disasters and ethnic culture. Children could know scientific and technological developments from the easy parts to the difficult and complicated ones, and understand the scientific thinking.
The audience could read poems shown on the screen at random, and then the system would identify their voice qualities through analysis of their voice features, and make evaluations about their voice similarity with a certain pop star and types of songs suitable for them. Moreover, they were also allowed to compete with the "Encyclopaedia" Xiao Feifei, a robot, regarding question answering, and speak some words to the "AI Poet" to gain an acrostic (a verse in which the initial characters of the lines form a word/phrase) by the machine in 10 seconds. During the "VR disaster experience", they could wear VR glasses to experience disasters such as elevator incidents, fire and earthquake in 3D simulation of real scenes, to know some general knowledge about self-rescue.