SSTM's Brand Activity "Meet @ Scientist" Held in Other Museums for the First Time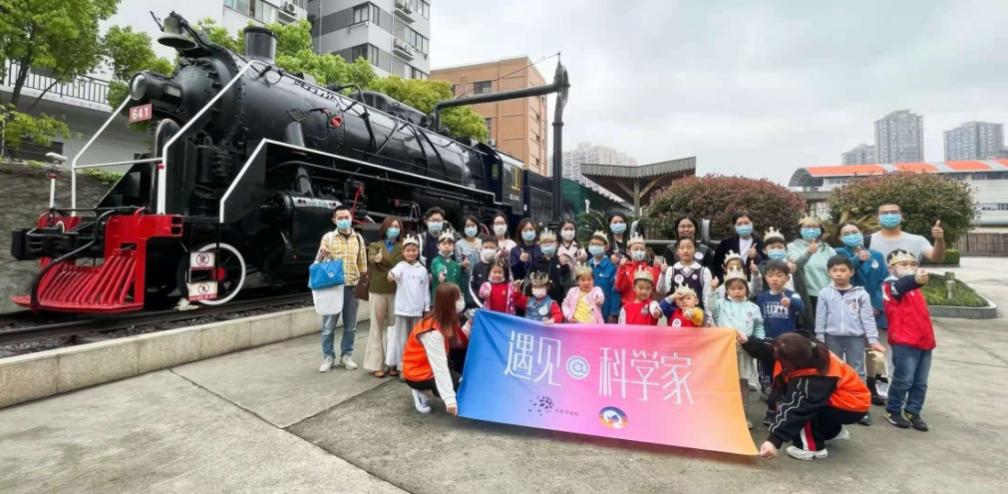 Recently, SSTM's brand activity in education "Meet @ Scientist" was held in Shanghai Railway Museum, which was the first time that SSTM joined hands with its counterpart to launch the activity outside SSTM. It tried to explore the new model of cooperation between museums and strong players to produce the effect of 1+1>2, create a win-win situation, and accumulate more experience in introducing SSTM's exhibition and education activities to other museums.
The activity this time focused on Zhan Tianyou, the "Father of Chinese Railways". At the beginning of activity planning, the team believed that the Railway Museum has a favorable geographical location, unique physical trains and the special historical memory of a century. The "Meet @ Scientist" activity carried out in Railway Museum will give the participants a deeper understanding. The person in charge of the planning communicated with the Railway Museum more than a month in advance, and they hit it off. Apart from eliminating the admission ticket for the audience, they invited a senior commentator to give interpretations on the site for the birthday persons, prepared a small surprise for them, which was "Fuxing" China Standardized EMU 3D assembly DIY model, and presented precious birthday gifts for the birthday persons.