Three Contestants from SSTM Won the Title of "2021 Shanghai Top Ten Popular Science Envoys"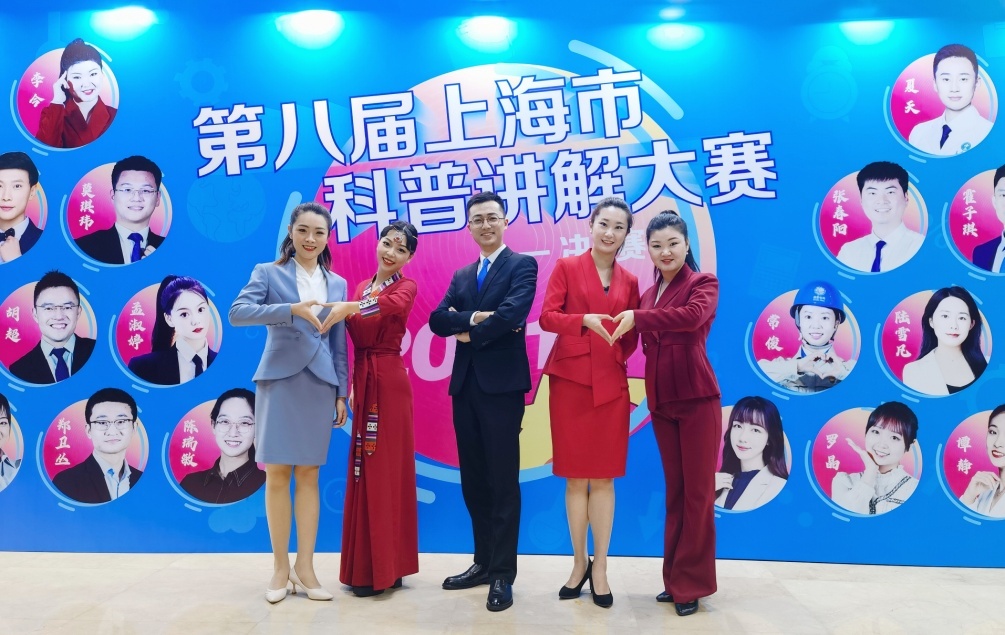 The finals of the 8th Shanghai Popular Science Docent Contest was successfully wrapped up in Shanghai Wisdom Bay Science and Innovation Park on April 24, 2021. After the ultimate competition, Yu Ting from SSTM won the silver award, and Wang Yabin and Yu Chenjing won the bronze award. All of them were awarded the honorary title of "2021 Shanghai Top Ten Popular Science Envoys".
In the training before the contest, the contestants dedicated themselves into studying and practicing. They began practicing in the lecture hall every morning and often didn't stop until getting off work. During the practice, they encouraged each other up, corrected action, language and pronunciation errors for each other, and played the role of host for each other. They simulated the real process of the contest, looked for weak links through live video and audio recording, and got them fixed immediately. Besides, they carried out targeted intensive training, such as doing plank exercises to train breath, finding pronunciation parts by leaning on the wall, and practicing tongue twisters to solve the problem of unclear pronunciation.
SSTM will take the contest as an opportunity to train its workers and promote learning through the competition, and spread science and tell innovation stories with a more enthusiastic and innovative working method.