The 2022 "Youth Scientific Interpreter" Project Initiated by Shanghai Astronomy Museum Was Officially Launched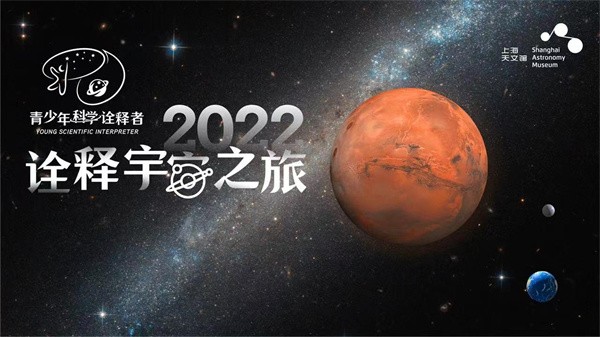 On the afternoon of July 21, 2022, the 2022 museum-university cooperation subproject "Youth Scientific Interpreter" initiated by Shanghai Astronomy Museum officially kicked off. With the theme of "Journey to the Interpretation of the Universe", the project recruited students from Grade 3 to Grade 12 in the contracted schools of Shanghai Astronomy Museum, with the participation of more than 100 students from 40 groups. At the launching ceremony, Jia Qing, director of the Exhibition and Education Center of Shanghai Astronomy Museum, delivered a wonderful speech.
According to the requirements of epidemic prevention and control, the whole activity was held online. Based on a brief introduction of the background and theme of the activity, the science teacher of Shanghai Astronomy Museum explained what is "interpretation" and "scientific interpreter" to the students, and described its exhibition concept during the virtual tour of the Shanghai Astronomy Museum. In this process, the students not only captured the inspiration of the works but also learned the construction logic of the Shanghai Astronomy Museum.
The 2022 "Youth Scientific Interpreter" Project was the first large-scale activity held by the Shanghai Astronomy Museum for all the contracted schools since the launch of the museum-university cooperation project. In the future, the Project will lead teenagers in feeling the rationality and artistic beauty of astronomy through diversified ways such as special lectures on astronomy, software training, work guidance, etc., and encourage students as the scientific popularizer of astronomy to interpret the universe in their minds.