World Ocean Day Special Event Held at Nautilus Classroom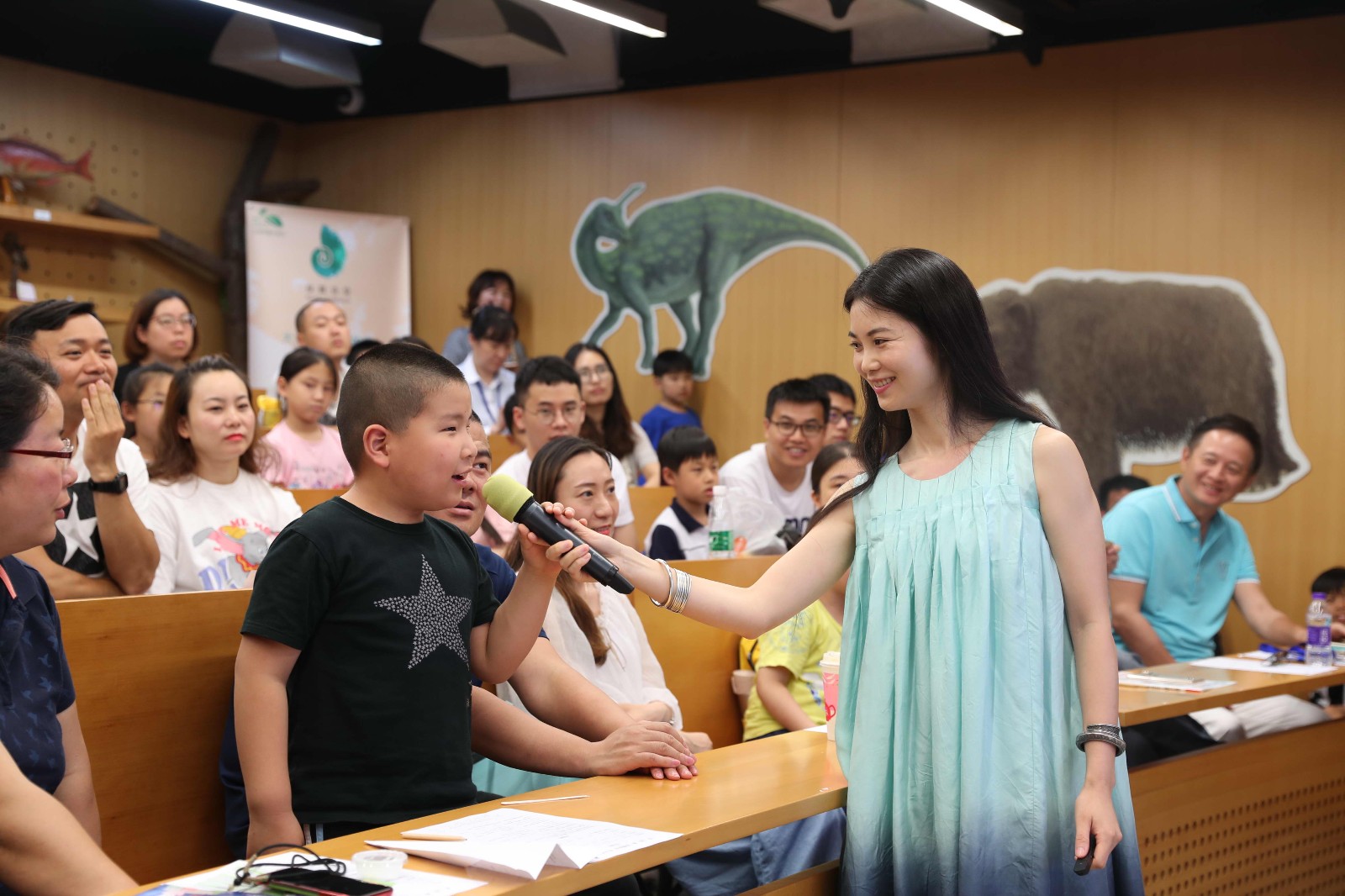 On the afternoon of June 8, the Nautilus Classroom of SNHM welcomed Wang Yin, the first Chinese woman who had dived deep in the Arctic without using any breathing apparatus. Ms. Wang Yin gave a wonderful lecture entitled "What the Sea Tells Us" for the 140th lecture of the Nautilus Classroom.
Starting from the story of Little Mermaid, Wang Yin reviewed her path of freediving and highlighted her own Arctic adventures. For example, she had witnessed the white whale, the narwhal and other mystical sea creatures. And she talked about how she had grown into a fan of nature. During the lecture, Wang Yin also shared with the audience some knowledge of ocean protection: how to learn ocean knowledge correctly, how to "make full use of every product" to reduce ocean waste, and how to strengthen the environmental protection of oceans, and so on. As the lecture happened to coincide with the launch of Shanghai's garbage classification campaign, the planners of the Nautilus Classroom hoped that the lecture could help arouse the audience's awareness of loving nature and protecting environment.